November 18, 2014
Caring for the Refugees Among Us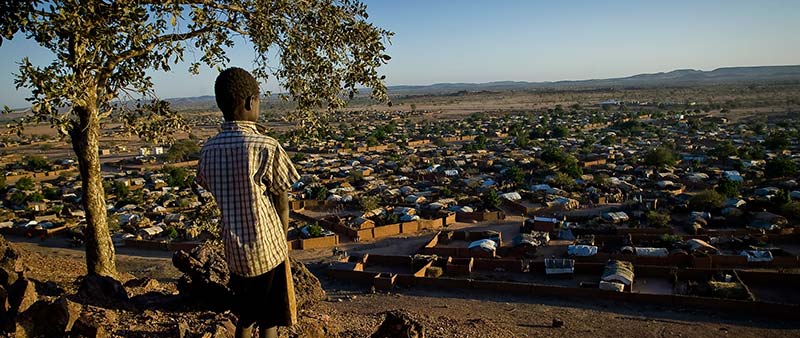 [intro]"When a stranger sojourns with you in your land, you shall not do him wrong. You shall treat the stranger who sojourns with you as the native among you, and you shall love him as yourself, for you were strangers in the land of Egypt: I am the Lord your God." – Leviticus 19:33-34[/intro]
I've lived in the greater Lansing area since I was a little kid, and I have done my share of exploring our city's hidden gems – river trails, historical neighborhoods, obscure restaurants. It would not have surprised me to learn that Lansing held a position among the nation's top ten in several categories. "Prettiest State University Campuses", "Cloudiest Winters", or "Largest Number of Teenagers Who Insist on Wearing Shorts Year Round" come to mind.
But I was recently surprised to learn that compared with similarly-sized cities, Lansing is in the top ten for resettling the most refugees. (Check out this report for more info.)
Life as a Refugee
For someone to be categorized as a legal refugee (as opposed to an immigrant), they have to prove that in their country of origin they suffered persecution (or imminent threat of persecution) due to race, religion, nationality, membership in a particular social group, or political opinion. Imagine living in a community where your physical safety is compromised because of what you look like, where you were born, or what you believe in! Imagine raising your kids with that kind of fear. So, immense numbers of people in these situations get out. Makes complete sense.
But while waiting to gain refugee status, you can get stuck in refugee camps for years. You have a) fled something terrible in your homeland, b) are in a secondary country that is letting you camp out (sometimes in horrific conditions), but c) have to collect documentation to prove that your original home isn't safe.
Lansing welcomes many hundreds of refugees each year. Every single one of them is fleeing a situation of pain and struggle that most of us have never dreamt of.
Mohamed's Story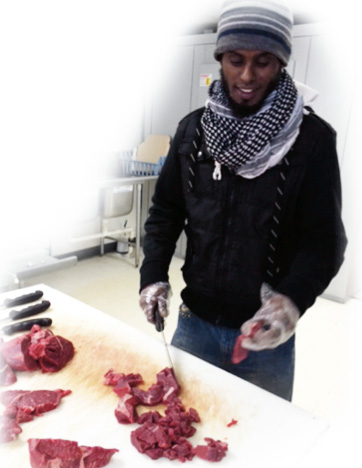 Take the life story of a local guy named Mohamed, who owns Sunrise Market in East Lansing. His family left Somalia in the nineties, during a time of terrific upheaval – when its underfed citizens were buying guns just to protect themselves from rampant violence and uncontrolled looting. It was pretty much every man for himself. People fleeing overland were often killed in the attempt, so Mohamed's family opted to exit the country by water.
But things went from bad to worse when the family embarked on a two-day boat trip to Kenya. Storms destroyed the top of the vessel, and many of the two hundred passengers aboard were either killed or injured. The damaged boat sat stranded in the ocean. Not for a day or a week, but for nearly a month! Without adequate food or medical care, the remaining group struggled valiantly to stay alive. By the time the boat made it to shore, more than fifty people had died. But God spared Mohamed's family. Weak and malnourished, they arrived in a Kenyan refugee camp, where they lived for almost five years. Then one day, the long-awaited clearance came! So they packed their meager bags and flew to Lansing, Michigan.
I personally have a hard time trying to imagine relocation to a new country without the basics – the ability to communicate, cultural familiarity, money for the essentials, extended family, friends, a job. But for many refugees, that scenario (which sounds awful to me) is when things start looking up! Now, Mohamed would be the first to tell you that getting back on your feet takes a lot of hard work, in spite of the fact that there are people working hard to help you. (In his case, it was St. Vincent's Catholic Charities.) But his story kind of puts things into perspective, doesn't it?
Stepping Into Their Story
And why am I telling you this story? Because every year Lansing opens its figurative doors to scores of people like Mohamed. And, yes, there are organizations to help them. But there are more needs than volunteers. These needs are not only to get people settled into a secure home, help them learn a language, and find a job – but also to tangibly share Jesus with them.
Woven throughout God's word is a message for us as Christians. Our job is to "act justly…love mercy… and walk humbly" (Micah 6:8). We are instructed to show our love, not just with kind words, but through our everyday actions. (I John 3:18) If you want to know more about how you can get involved, please contact me at [email protected].
When Mohamed and his family landed at Lansing's Capital City Airport, Christ-followers met them at the gate with smiles and hope. And if walls could talk, I think they would have been whispering, "For I was hungry and you gave me food, I was thirsty and you gave me drink, I was a stranger and you welcomed me…" Consider how God might use you in a similar story.
Got questions, comments, or suggestions for the Riverview Blog? We'd love to hear them! Just e-mail us at [email protected].
Cover Image Credit: European Commission DG Echo
Article Image Credit: St. Vincent Catholic Charities
Quick Links
Connect
Prayer
Give
Life Group Material
Serve
Join Our Team
We'd love for you to consider joining one of our teams that serves during the weekend, during the week, and in our community!