April 7, 2016
It's Hard To Pray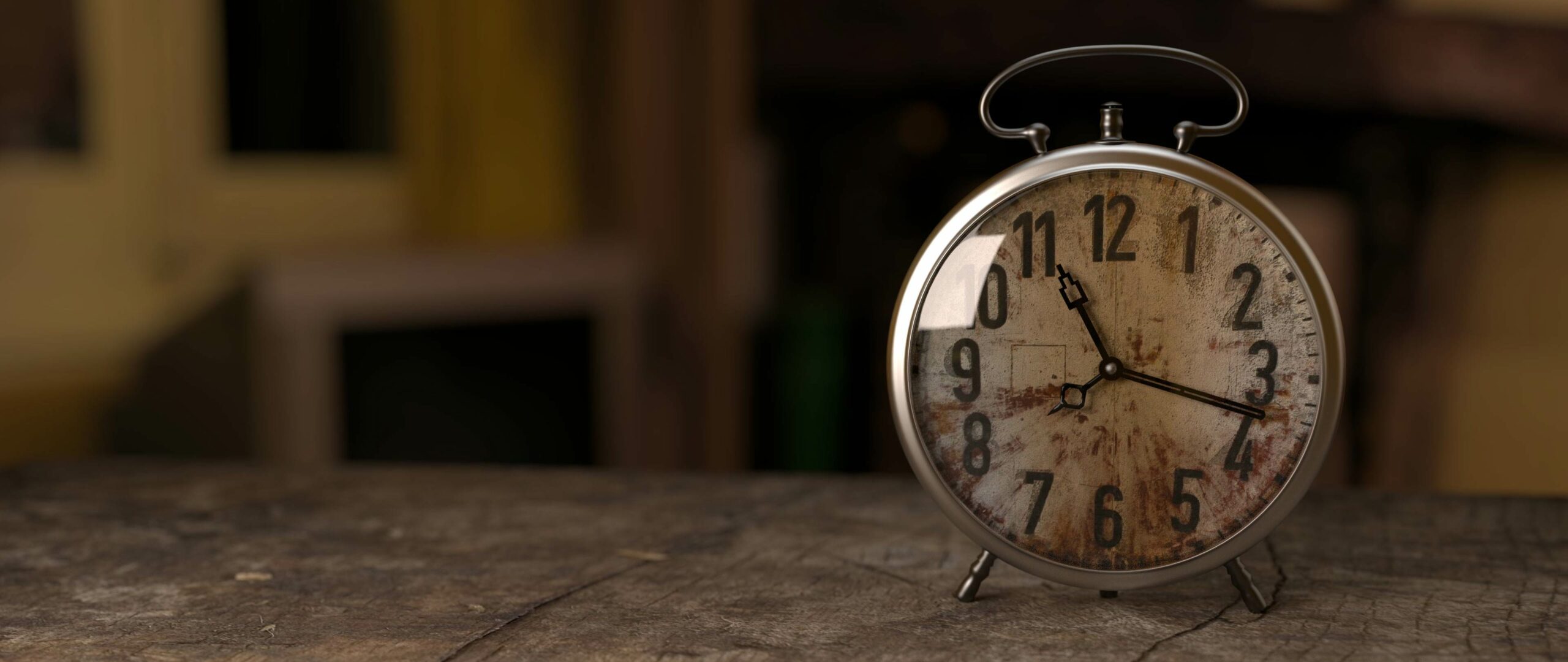 Let's face it. Praying can be hard.
We know the importance of it from passages like Philippians 1:18-201 where we see an imprisoned Apostle Paul put his faith in the work of the Holy Spirit through the prayers of the Philippian people to lead to his deliverance. We also see many accounts through the New Testament where Jesus stopped and prayed, but if you're anything like me, knowing that something is important and good does not necessarily translate to actually doing it. It's like going to the gym. I know that getting up and going to workout will be good for me on so many levels, but that knowledge doesn't prevent me from pressing the snooze button just one (or twelve) more time(s). So what do we do about it? Here are some of the challenges I've experienced and some practical steps I've taken.
I don't know what to pray for
Sometimes it can be difficult figuring out what to pray about. Paul tells the people in Ephesus to, "pray in the Spirit on all occasions with all kinds of prayers and requests." (Ephesians 6:18 NIV). So what exactly are the different kinds of prayer that Paul is talking about? Here are a few unique types of prayer we see throughout the Bible.
Confession – As Christians, we know that the ultimate and eternal payment for our sin has been covered by Jesus so the confession of sin is not a requirement to "make things right" with God, but it is simply an acknowledgement of the places where we fall short and our resulting desperate need for a savior.

[expand title="Supporting Scripture"]

I acknowledged my sin to you, and I did not cover my iniquity; I said, "I will confess my transgressions to the LORD," and you forgave the iniquity of my sin. Selah – Psalm 32:5

If we confess our sins, he is faithful and just to forgive us our sins and to cleanse us from all unrighteousness. – 1 John 1:9

For the wages of sin is death, but the free gift of God is eternal life in Christ Jesus our Lord. – Romans 6:23

Christ redeemed us from the curse of the law by becoming a curse for us—for it is written, "Cursed is everyone who is hanged on a tree." – Galatians 3:13

You therefore must be perfect, as youf heavenly Father is perfect. – Matthew 5:48

For all have sinned and fall short of the glory of God. – Romans 3:23

[/expand]

Intercession – Simply put, intercessory prayer is praying to God on behalf of others whether it be for individuals or even a group of people.

[expand title="Supporting Scripture"]

First of all, then, I urge that supplications, prayers, intercessions, and thanksgivings be made for all people, for kings and all who are in high positions, that we may lead a peaceful and quiet life, godly and dignified in every way. This is good, and it is pleasing in the sight of God our Savior, who desires all people to be saved and to come to the knowledge of the truth. – 1 Timothy 2:1-4

In the first year of Darius the son of Ahasuerus, by descent a Mede, who was made king over the realm of the Chaldeans—in the first year of his reign, I, Daniel, perceived in the books the number of years that, according to the word of the LORD to Jeremiah the prophet, must pass before the end of the desolations of Jerusalem, namely, seventy years. Then I turned my face to the Lord God, seeking him by prayer and pleas for mercy with fasting and sackcloth and ashes. I prayed to the LORD my God and made confession, saying, "O Lord, the great and awesome God, who keeps covenant and steadfast love with those who love him and keep his commandments, we have sinned and done wrong and acted wickedly and rebelled, turning aside from your commandments and rules. We have not listened to your servants the prophets, who spoke in your name to our kings, our princes, and our fathers, and to all the people of the land. To you, O Lord, belongs righteousness, but to us open shame, as at this day, to the men of Judah, to the inhabitants of Jerusalem, and to all Israel, those who are near and those who are far away, in all the lands to which you have driven them, because of the treachery that they have committed against you. To us, O LORD, belongs open shame, to our kings, to our princes, and to our fathers, because we have sinned against you. To the Lord our God belong mercy and forgiveness, for we have rebelled against him and have not obeyed the voice of the LORD our God by walking in his laws, which he set before us by his servants the prophets. All Israel has transgressed your law and turned aside, refusing to obey your voice. And the curse and oath that are written in the Law of Moses the servant of God have been poured out upon us, because we have sinned against him. He has confirmed his words, which he spoke against us and against our rulers who ruled us, by bringing upon us a great calamity. For under the whole heaven there has not been done anything like what has been done against Jerusalem. As it is written in the Law of Moses, all this calamity has come upon us; yet we have not entreated the favor of the LORD our God, turning from our iniquities and gaining insight by your truth. Therefore the LORD has kept ready the calamity and has brought it upon us, for the LORD our God is righteous in all the works that he has done, and we have not obeyed his voice. And now, O Lord our God, who brought your people out of the land of Egypt with a mighty hand, and have made a name for yourself, as at this day, we have sinned, we have done wickedly. "O Lord, according to all your righteous acts, let your anger and your wrath turn away from your city Jerusalem, your holy hill, because for our sins, and for the iniquities of our fathers, Jerusalem and your people have become a byword among all who are around us. Now therefore, O our God, listen to the prayer of your servant and to his pleas for mercy, and for your own sake, O Lord, make your face to shine upon your sanctuary, which is desolate. O my God, incline your ear and hear. Open your eyes and see our desolations, and the city that is called by your name. For we do not present our pleas before you because of our righteousness, but because of your great mercy. O Lord, hear; O Lord, forgive. O Lord, pay attention and act. Delay not, for your own sake, O my God, because your city and your people are called by your name." – Daniel 9:1-19

[/expand]

Petition – Similar to intercessory prayers, we are approaching God with our requests. This doesn't necessarily mean that we will get everything we want, but we can have faith that God loves us and is present.

[expand title="Supporting Scripture"]

Do not be anxious about anything, but in everything by prayer and supplication with thanksgiving let your requests be made known to God. – Philippians 4:6

Look at the birds of the air: they neither sow nor reap nor gather into barns, and yet your heavenly Father feeds them. Are you not of more value than they? – Matthew 6:26

Are not two sparrows sold for a penny? And not one of them will fall to the ground apart from your Father. – Matthew 10:29

[/expand]

Thanks – Just give thanks to God! Every moment and every breath we take is a gift from God. We have much to be thankful for, so choose gratitude and thank God.

[expand title="Supporting Scripture"]

Rejoice always, pray without ceasing, give thanks in all circumstances; for this is the will of God in Christ Jesus for you. – 1 Thessalonians 5:16-18

[/expand]

Praise – The character of God is both immeasurable and sometimes incomprehensible. Give thanks through prayer for His immovable and unchanging attributes – good, gracious, majestic, and eternal.

[expand title="Supporting Scripture"]
The Rock, his work is perfect, for all his ways are justice. A God of faithfulness and without iniquity, just and upright is he. – Deuteronomy 32:4

Because your steadfast love is better than life, my lips will praise you. – Psalm 63:3

And everyone who was in distress, and everyone who was in debt, and everyone who was bitter in soul, gathered to him. And he became commander over them. And there were with him about four hundred men. And David went from there to Mizpeh of Moab. And he said to the king of Moab, "Please let my father and my mother stay with you, till I know what God will do for me." – Samuel 2:2-3

or my thoughts are not your thoughts, neither are your ways my ways, declares the LORD. – Isaiah 55:8

Will you be angry with us forever? Will you prolong your anger to all generations? – Psalm 85:5

But he gives more grace. Therefore it says, "God opposes the proud, but gives grace to the humble." Submit yourselves therefore to God. Resist the devil, and he will flee from you. Draw near to God, and he will draw near to you. Cleanse your hands, you sinners, and purify your hearts, you double-minded. Be wretched and mourn and weep. Let your laughter be turned to mourning and your joy to gloom. Humble yourselves before the Lord, and he will exalt you. – James 4:6-10

And one called to another and said: "Holy, holy, holy is the LORD of hosts; the whole earth is full of his glory!" – Isaiah 6:3

Of old you laid the foundation of the earth, and the heavens are the work of your hands. They will perish, but you will remain; they will all wear out like a garment. You will change them like a robe, and they will pass away, but you are the same, and your years have no end. – Psalm 102:25-27

[/expand]
I just forget to pray
Life is filled with a lot of things competing for our attention, but you can use one significant distraction to your benefit. I'm talking about your phone.
Set an alarm to pray. Seriously. Don't just say you're going to pray for someone, set yourself an alarm to do it. It has been so helpful for me to have a popup reminder on my phone telling me to pray for someone or something.
Stopping whatever you're doing to say a prayer can be the best kind of distraction in the midst of all the busyness.
As Martin Luther put it, "I have so much to do that I shall spend the first three hours in prayer."
---
1To hear more about what the Bible has to say about prayer, check out the message To Live Is Christ from our Joy Happens series.
Quick Links
Connect
Prayer
Give
Life Group Material
Serve
Join Our Team
We'd love for you to consider joining one of our teams that serves during the weekend, during the week, and in our community!