December 3, 2015
What it Means to Love Your Enemies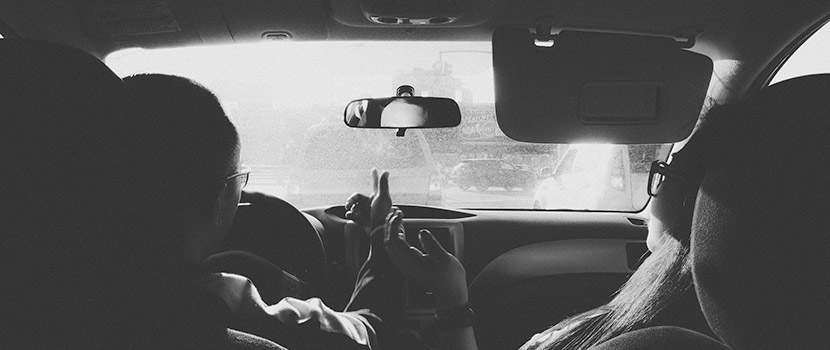 Love your enemies, do good to those who hate you, bless those who curse you, pray for those who abuse you.

Luke 6:27–28
It's strange to think about having enemies. We don't want anyone to hate us, foster harmful designs against us, or engage in antagonistic activities against us (as Dictionary.com defines "enemy").
But Jesus assumes we have enemies.
I think we can have four types of enemies:
1. People who hate us for no reason. Here in the shadow of Michigan State University, people from U of M or Ohio State are our enemies. (I kid. I kid.) The reality is, this type of enemy can be much more serious than that. Sometimes, we don't even know why someone hates us.
2. People who have sinned against us. For whatever reason, these people have made us a target in a small or big way. In some of the worst cases, this might involve systematic abuse.
3. People we have sinned against. These people are our enemies and it is our fault. We have done the sinning. Sometimes, we make enemies by being jerks, hypocrites, or committing any number of sins against other people. Even when we do the right thing and repent, they may still consider us enemies.
4. People who are offended by Jesus. There are times we must stand for Jesus and his Word and that means opposing those who contradict it. That can create enemies. Jesus even predicted it would happen (John 15:18-20).
So how are we supposed to treat these people? Let's look again at what Jesus says:
Love your enemies, do good to those who hate you, bless those who curse you, pray for those who abuse you.

Luke 6:27–28
He doesn't say ignore them or pretend they don't exist.
He says love them.
Love Your Enemies
The greatest definition of love in the Bible is in 1 Corinthians 13. Read it and think about your enemies:
Love is patient and kind; love does not envy or boast; it is not arrogant or rude. It does not insist on its own way; it is not irritable or resentful; it does not rejoice at wrongdoing, but rejoices with the truth. Love bears all things, believes all things, hopes all things, endures all things.
Love never ends.
1 Corinthians 13:4–8
These are hard enough to do with the people closest to us! My wife is my best friend and I am not always patient and kind with her. "Insisting on my own way" might be a better description!  And, yet, Jesus is saying the standard I struggle to keep with my wife is the standard for how I treat my enemies.
Do Good for Those Who Hate You and Bless Those Who Curse You
It's not just our attitude, either. Jesus gives us an action: do good. Here's a specific example He gives:
To one who strikes you on the cheek, offer the other also, and from one who takes away your cloak do not withhold your tunic either.

Luke 6:29
Some people take this to extremes. They always bring up the same example:  Someone breaks into your house and is attacking your wife; do you have to let them? No, of course not. Scripture is really nuanced in stuff like this. Way back in Exodus (22:2), the law offers protection for someone defending their home from a thief. He's not even talking about someone punching you!  What is he saying?  What Jesus is talking about is someone mistreating or disrespecting you.
So let's say you are slapped in the face physically or metaphorically, what do you do?
Jesus says to turn the other cheek. What does that mean?  You don't let them keep hitting you on the same cheek, you don't punch them, you don't plot your revenge. You give them another chance.
What about insults? How do we respond when someone hurls insults at us? Insult them back? No. We meet a curse with a blessing. We speak well of them when they speak poorly of us.
 Pray for Those Who Abuse You
Because of our culture, when we read these words, our minds go right to verbal, emotional, sexual, or physical abuse—and there is surely an application here. But it's much broader than that. In the original language, this can span from all of those things to insulting you or accusing you of something you didn't do. Jesus says when someone does something like that to you, pray for them.
And we're not supposed to pray against them either:  "God, smite that abuser. Amen."  Instead, we are to pray for their good.
See how these things get more and more active?  Love your enemies, do good, bless (speak well of), take time to stop what you are doing, and when no one else is around pray for them. Our ultimate example in this is Jesus. When He was nailed to the cross, He prayed. And do you know who He prayed for?  The people who nailed Him to the cross. You know what He prayed?
"Father, forgive them, for they know not what they do." And they cast lots to divide his garments.

Luke 23:34
And what did they do?  Gambled for His clothing.
They kept right on abusing Him while He prayed for them.
Why Live Like This?
What good reason could we possibly have for living this kind of crazy lifestyle?
Jesus gives us three:
First, you will stand out. Everybody loves people who love them. Everyone does good to those who do good to them. So what?
When we love our enemies and do good to them we stand out. We declare allegiance not to our own self interest but to Jesus (see Luke 6:32-34).
Second, your reward will be great (see Luke 6:35). A lot of Christians get a little weirded out by this, but Jesus often talks about rewards. Not here—in the next life. And this doesn't mean you are somehow earning your salvation. It means that you have recognized this world is just a place you are passing through. The currency on the other side isn't dollars and cents, it's in a life transformed by Jesus.
Third, you will be sons of God. In other words, you show the world around you what God is like. In the Matthew account of this story, Jesus says,
For he makes his sun rise on the evil and on the good, and sends rain on the just and on the unjust.

Matthew 5:45
Both sun and rain are blessings and God sends blessings on everyone. An evil person can walk out on his porch early in the morning and watch the sun rise while he sips his coffee. An unjust farmer can get plenty of rain for his crops. The sun and rain tell them about God and the way we live does the same thing. If this is the standard for how we treat our enemies, imagine what the world would be like if we treated everyone that way!
This teaching by Jesus is really really hard. In fact, it seems a bit insensitive that He would even ask it.
Whenever someone brings someone else's sin to me, the first question I ask them is, "can you let it go?"  That's hard. People do terrible things. So much so that if we were honest, deep down inside we would call them enemies. But the truth is, we follow a suffering savior in Jesus, and He left us an example. When He was faced with enemies, He "continued entrusting himself to him who judges justly" (1 Peter 2:23). He trusted God to take care of sins that other people were committing against Him. And God did. He poured out those sins on Jesus. Why?
…that we might die to sin and live to righteousness.  By his wounds you have been healed.

1 Peter 2:24
This post was excerpted from the message "Love, Do Good, Bless, and Pray For Your Enemies," with editorial help from Lisa Eldred.
Image Credit: Guian Bolisay
Quick Links
Connect
Prayer
Give
Life Group Material
Serve
Join Our Team
We'd love for you to consider joining one of our teams that serves during the weekend, during the week, and in our community!