October 1, 2015
How to Pray Simply for Our Friends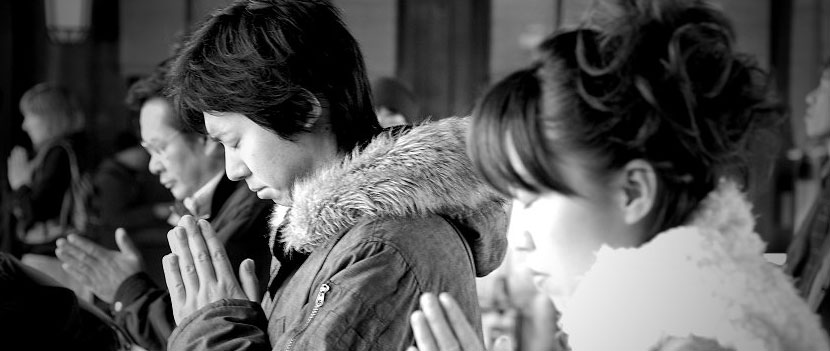 [intro]In one sense, the Christian faith is simple and can be summed up in one word: "believe." We are people who believe in Jesus, in his sinless life, his death, burial, resurrection, and ascension into heaven. That belief has led us to trust in Jesus and Jesus alone to save us.[/intro]
Simple.
But the Bible has a lot more to say about our salvation and it struck me when I was visiting a friend's church recently. During their services, they passed out a simple little card. On one side, was a place to list the names of friends they wanted to become Christians (sounds familiar) and on the other side was a list of things to pray for them. Each one of these things came from Scripture and had to do with their salvation.
I loved this little card because sometimes I don't know what to pray for my friends. This made it simple and biblical. Here's what they had listed (you may want to print this out to use as a prayer guide yourself):
That God draws them to himself.
John 6:44
That they seek to know God.
Acts 17:27, Deuteronomy 4:29
That Satan is bound from blinding them to the truth.
Matthew 13:19, 2 Corinthians 4:4
That the Holy Spirit works in them.
John 16:8-13
That God sends someone to lead them to Christ.
Matthew 9:37-38
That they believe in Christ as Savior.
John 1:12, John 5:24
That they turn from sin.
Acts 17:30-31, Acts 3:19
That they confess Christ as Lord.
Romans 10:9-10
That they yield all to follow Christ.
2 Corinthians 5:15, Philippians 3:7-8
That they take root and grow in Christ.
Colossians 2:6-7
Image Credit: J3SSL33
Quick Links
Connect
Prayer
Give
Life Group Material
Serve
Join Our Team
We'd love for you to consider joining one of our teams that serves during the weekend, during the week, and in our community!