May 29, 2015
Loving Lansing with the Love Local 5K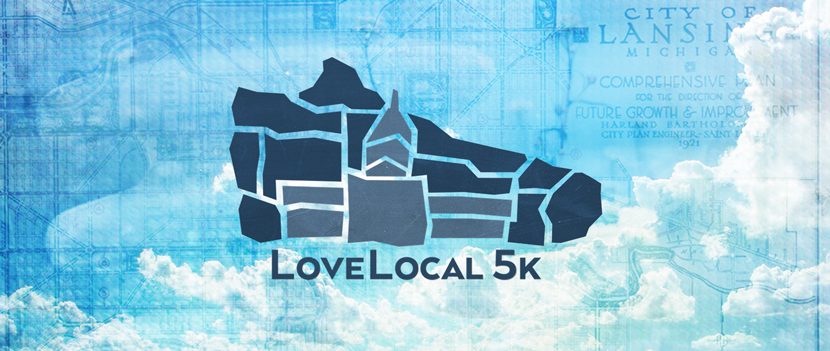 [intro]In case you're a get-to-the-point kind of reader, let me be frank.  The point of this post is to get you to participate in the upcoming Love Local 5k Fundraiser.[/intro]
I understand… there are dozens of 5Ks you can get involved with this summer, raising money for all kinds of wonderful causes.  But if you're a part of Riv or want to support the work we do, this one is special.  This is a chance for our community to come together to support sharing Jesus tangibly in Lansing.
If that's all the information you need, go right ahead and register here. If you want more of a context, please read on.
Why We Need to #LoveLansing
A quick scan online turns up the names of 256 individual churches in our area—in fact, that's just within Lansing's city limits.  With numbers like that, it seems like our community would be astonishingly religious, doesn't it?
What we experience, however, is quite the opposite. Most of the people around us don't understand who exactly Jesus is.  Sure, they've heard of Him.  And possibly, they even respect Him.  But when things get ugly, the majority doesn't see an alternative aside from just trying to cope the best way they can.  There is no hope that Someone is fixing things, that we can hang onto Jesus when all we see is darkness.  And coping as well as they can… sometimes that doesn't work at all.
They don't understand that Jesus is the fixer of the broken.  That God Himself jumped into our world to heal the messed up, the sad, the hopeless. They don't understand that someday, once His restoration is complete, this world will literally be a utopia…but right now, His plan feels more slow and steady.  They don't understand that His plan is redeeming people, one at a time, and using you and me as part of the process.
Showing God's Love in #LoveLansing
That's where Riv's Compassion team seeks to share hope.  Sometimes, it's as straight forward as serving nutritious food, providing warm clothes, helping repair a broken door, or changing oil in a car. At other times, it's playing a game of tag with a kid, and then sitting down to hear about what matters to them.  Always, it's offering to share a bit of the kindness and empathy that God offers us.
You've probably familiar with these concepts, but are you doing something about it?  No matter how much we love Jesus and are committed to spending our lives in His service, we often bump up against barriers to intentionally sharing Jesus with strangers.  It can be awkward, for one.  How do you jump from, "What's your name?" to "Let's pick apart your core beliefs"?  Just writing that, I feel uncomfortable.
The thing is, sharing the hope of Jesus isn't a switch we can turn on and off.  It's a lifestyle that begins one little decision at a time.  This 5K offers you the chance to make a decision, moving in that direction.  By participating, you will be giving some of your own time, energy and money to make sure someone else has a chance to glimpse the what it looks like when Jesus steps in.
5k details
June 12, 2015
Kids Fun Run at 6:45
5K at 7:00
The race will be blocked ant timed by Chuck Block. The route starts at the entrance to Potter Park Zoo, and runs along the Grand River on Lansing's River Trail.  No childcare is provided; however, the park has a playground on which a non-walking/running friend or family member can play with the kids.  As it's after hours, parking at the zoo is free.
Quick Links
Connect
Prayer
Give
Life Group Material
Serve
Join Our Team
We'd love for you to consider joining one of our teams that serves during the weekend, during the week, and in our community!