September 2, 2014
Meet a Riv Band: Ship Shape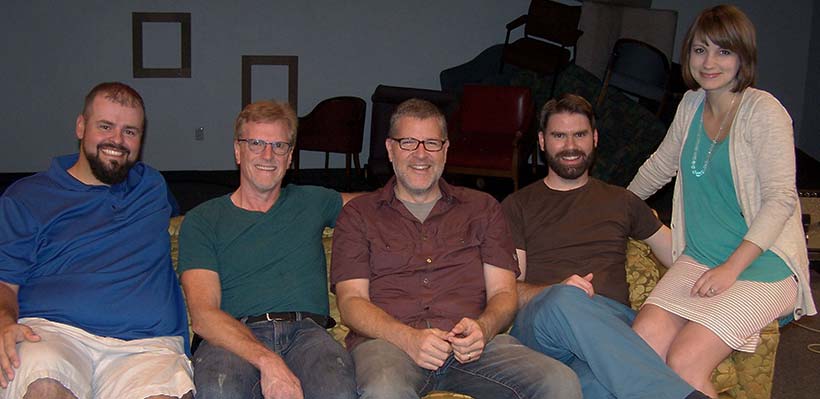 [intro]Riv features a crazy number of talented bands across all three venues. This time, we're introducing you to Ship Shape.[/intro]
Who all is in Ship Shape?
Todd Lutert: Electric Guitar
Bryan Tasior: Drums
Rick Peterson: Bass & Vocals
Ashley Lamb: Vocals
Dan Lamb: Guitar & Vocals
What's your primary venue?
Reo Town
How would you describe your musical style?
Roots/Indie Rock
What led you to come together as a band?
Ashley and Dan have been playing music together as a couple for years.
All the other members joined the band as result of relationships through Riv and through the audition process.
How have you seen God working, either in yourselves as a band overall, or through leading worship on a Sunday morning?
Serving in music has helped our band members individually to reach out of ourselves and participate in teaching and encouraging others through music. It is a privilege to get to use something we enjoy so much like playing music to serve others and express ourselves to God.
We have been amazed to see how God uses the songs we sing as a church whether they were written last year or 100 years ago. A recent example would be a Riv member who asked for a copy of the words to a song so he could read them to encourage a family member who was extremely sick in the hospital.
Do you have any particular hopes for Riv members as you lead them in worship?
We would hope that Riv members realize the power of gathering to sing about God's attributes and our faith in Jesus. To realize that when we sing collectively God is getting glory and we are encouraging our fellow brothers and sisters by singing truth to them.
Got questions, comments, or suggestions for this blog? We'd love to hear them! Just e-mail us at [email protected].
Quick Links
Connect
Prayer
Give
Life Group Material
Serve
Join Our Team
We'd love for you to consider joining one of our teams that serves during the weekend, during the week, and in our community!