October 13, 2016
Reflections on Psalm 36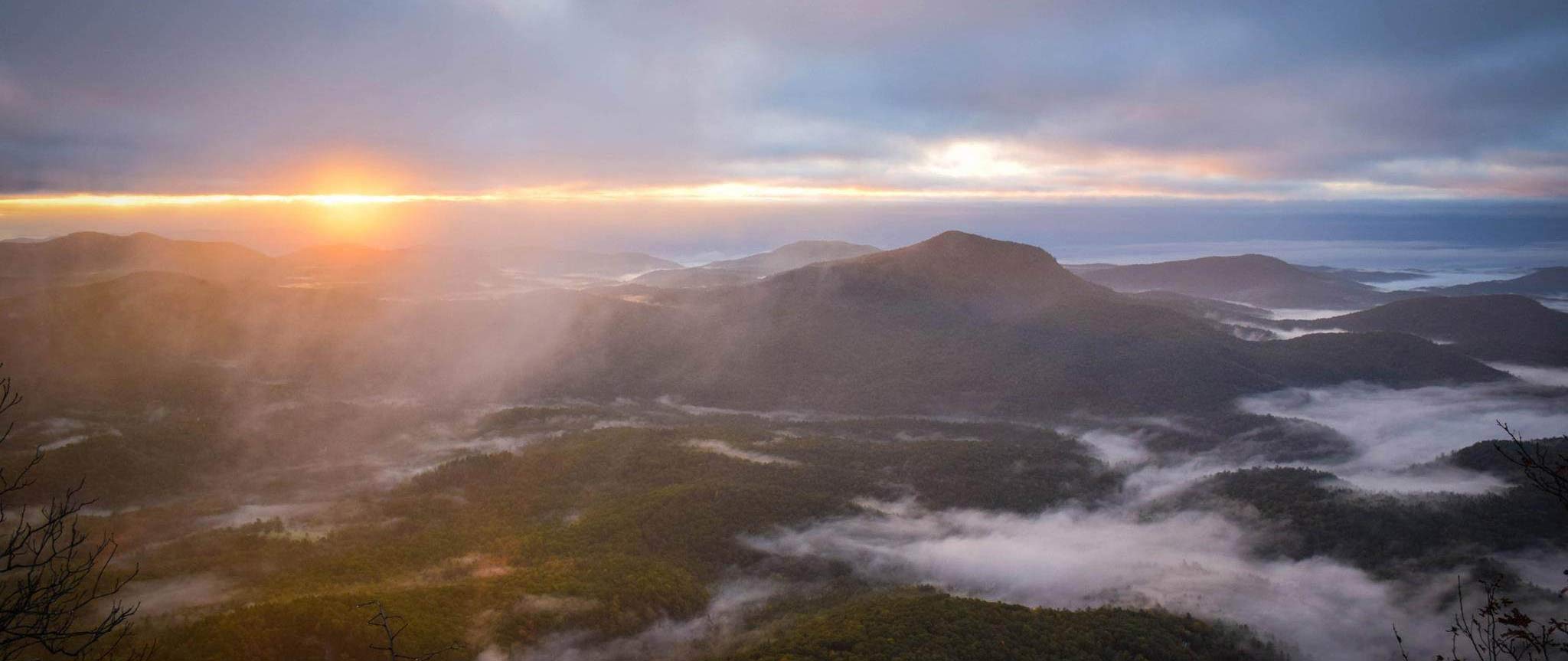 I was reading through the Psalms recently and I stumbled onto a striking one written by King David. Here's what he wrote (and sang):
Transgression speaks to the wicked deep in his heart; there is no fear of God before his eyes. For he flatters himself in his own eyes that his iniquity cannot be found out and hated. The words of his mouth are trouble and deceit; he has ceased to act wisely and do good. He plots trouble while on his bed; he sets himself in a way that is not good; he does not reject evil.
Your steadfast love, O LORD, extends to the heavens, your faithfulness to the clouds. Your righteousness is like the mountains of God; your judgments are like the great deep; man and beast you save, O LORD.
How precious is your steadfast love, O God! The children of mankind take refuge in the shadow of your wings. They feast on the abundance of your house, and you give them drink from the river of your delights. For with you is the fountain of life; in your light do we see light.
Oh, continue your steadfast love to those who know you, and your righteousness to the upright of heart! Let not the foot of arrogance come upon me, nor the hand of the wicked drive me away. There the evildoers lie fallen; they are thrust down, unable to rise.
– Psalm 36
David contrasts two different people in this Psalm: the wicked and God himself. Here's a simple breakdown of what he says about each:
The Wicked
has his own sin speaking to his heart
doesn't fear God
flatters himself enough to think that no one is going to find out about his sin
speaks trouble and lies
acts in unwise and evil ways
lays in bed, planning out his sin, and then gets out of bed and walks toward evil
God
has love that extends as far as the heavens
is faithful
has righteousness as strong as a mountain range
judges things with a depth as deep as the oceans
is the savior
has steadfast and precious love that He uses to protect all of mankind
provides food and drink for all of mankind
is the fountain of life
shows mankind how things ought to be (with His light)
What a contrast!
The wicked man is obsessively narcissistic. He only looks to himself and thinks he can do whatever he wants and no one will ever find out. God, in His perfect righteousness, provides not only for those who follow Him, but also for all of mankind, (including the wicked guy in the first section).
David sees that the wicked will ultimately fall under the weight of their sin and he can't help but beg God to save him from the temptation to follow after the wicked.
As I read this Psalm, I was struck by how easy it is for me to fall in step with what David calls "the wicked." In my heart of hearts, it's natural to plan out some sin, to walk in it, and to flatter myself enough into thinking no one will ever know.
But God does.
And His response is to be faithful when I'm faithless. To be righteous when I plot sin. To judge rightly when I think I've gotten away with something.
Little did David know when he declared, "Oh, continue your steadfast love to those who know you, and your righteousness to the upright of heart!" that God would go so far as to send His Son to give the wicked a righteous and upright heart. God answered his prayer with one word: "Jesus."
Quick Links
Connect
Prayer
Give
Life Group Material
Serve
Join Our Team
We'd love for you to consider joining one of our teams that serves during the weekend, during the week, and in our community!