October 28, 2015
Riv's MSU Venue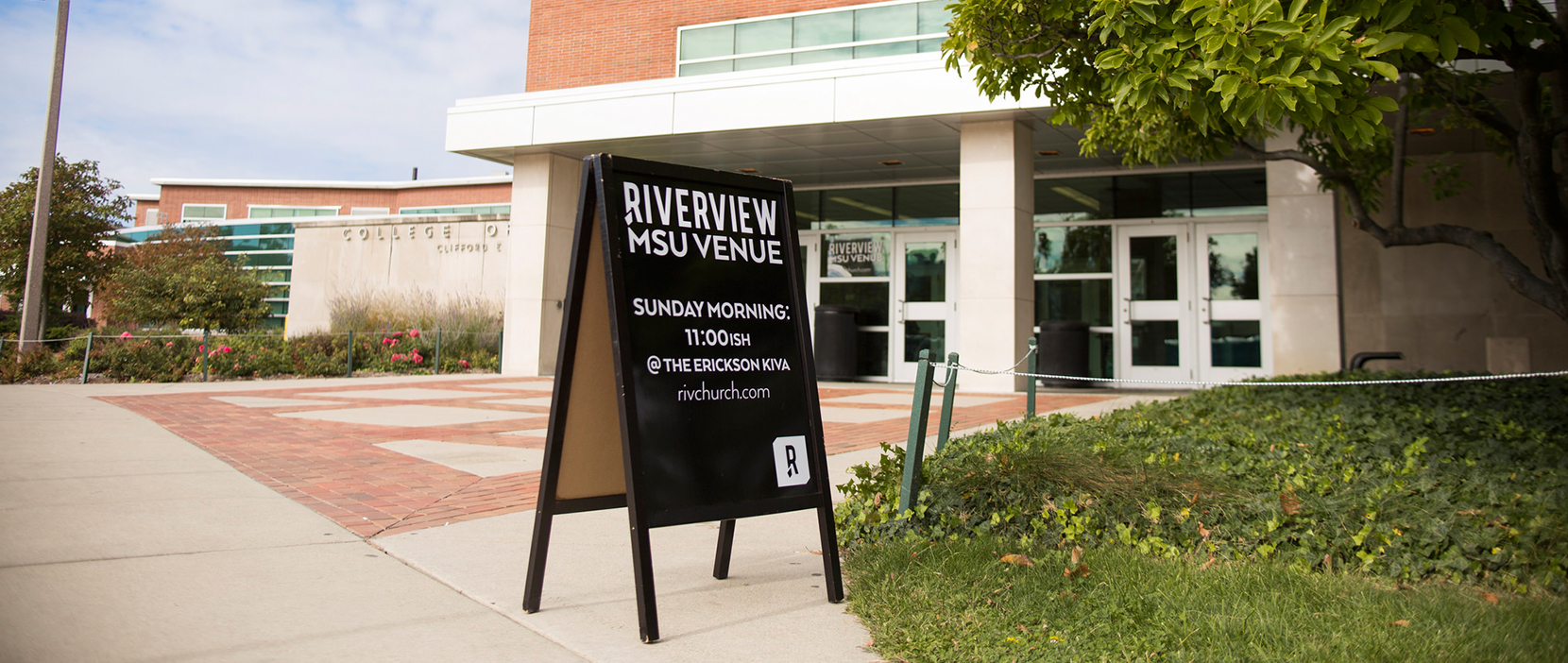 This past year at Riv's MSU Venue has been a busy one! We've been focused on being a missional movement. Through RivMexico we took 44 people to Mazatlan, Mexico with Back2Back Ministries, helping, playing with, and loving orphans of Mazatlan. We also had the opportunity to spend the summer reaching out and caring for people in upstate New York. This missional movement is occurring right here on campus too. It's been encouraging to see students inviting their friends to Sunday morning services and to Life Groups so that they can be a part of Riv. Students are asking themselves, 'How can I help my friends hear the Gospel?' Our goal is to get the word out that Riv is on campus, and to let people know that the MSU Venue is not exclusively MSU focused. It's been amazing to see the amount of freshman getting involved this year, but it has also been just as encouraging to see people from off campus join together so that we can share the Gospel.
Our connection with International Students has been amazing this year. Since there is such a diverse population on campus, we have an opportunity to really reach the world through our venue. We have Life Groups that are geared toward international students so that they feel comfortable and are part of a community. We have the opportunity to see how the Gospel influences and affects people who have never heard about Jesus.
Another thing we are excited about is continuing to develop leaders. As we develop more leaders, our Sunday morning service and our Life Groups will be stronger. We are not only training and developing leaders to make Riv stronger, but for students to go out into the world after college and use these leadership skills and continue to spread the Gospel.
There are over 50,000 students from 130 countries on MSU's campus.
At Riv we say that we will continue to proclaim the liberating power of the Gospel until every man, woman, and child in the Greater Lansing Area has had repeated opportunities to hear and respond to Jesus. We are doing that here at the MSU Venue. We will continue to proclaim the Gospel until every college aged student has had multiple opportunities to hear it. It's exciting to see what God is doing through Riv's presence on MSU's campus.
Quick Links
Connect
Prayer
Give
Life Group Material
Serve
Join Our Team
We'd love for you to consider joining one of our teams that serves during the weekend, during the week, and in our community!