November 26, 2014
Sharing Your Faith Story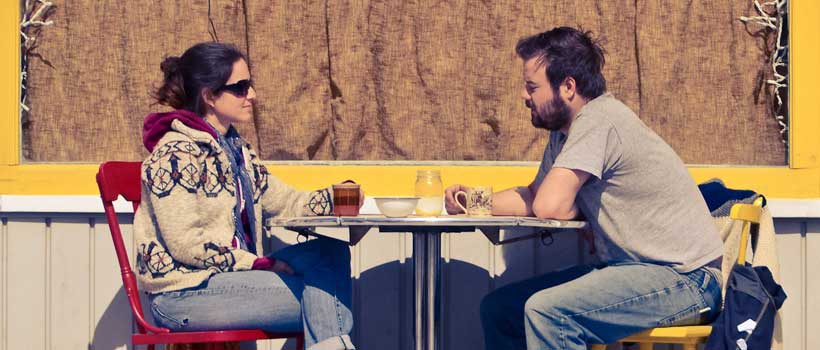 [intro]I've been encouraged and challenged this past month or so as we have been working through the recent series entitled "Questionable." We looked into several aspects of "living questionable lives"—with the intention of making a greater impact on the world around us—especially those we live and work around in our day-to-day lives.[/intro]
Because the Gospel message, which Jesus has allowed to understand and accept, is so impacting on our lives, we all have a story to tell that relates our lives to the saving power of Jesus' sacrifice for us. Peter made a statement about this, in the context of those he was writing to, regarding how we are to live and respond toward any suffering we may experience regarding living Gospel-centered lives:
But in your hearts honor Christ the Lord as holy, always being prepared to make a defense to anyone who asks you for a reason for the hope that is in you; yet do it with gentleness and respect. — 1 Peter 3:15
It is our privilege to always be ready to defend and share our experience with Jesus and explain the hope we now have as His followers. The question remains—how ready are we to do so?
See, all of us as Christ-followers have a story of our personal faith journey. Some of us have been on that journey for some time. Others just a short time. But you know, it doesn't matter one bit. We still have a story and that story transcends our status, age, work endeavors, and background. God's story in our lives is a story no one else has—regardless of how bland or crazy it may seem.
In Jesus' Sermon on the Mount in Matthew 5:13-16, He tells us that whether we like it or not, we indeed are the "salt of the earth" and the "light of the world." Salt does several things: it makes us thirsty; it spices up food and enhances the flavor; it preserves food from spoiling. Light makes things more visible and helps us to see things as they really are.  It illuminates/highlights/reveals. See, when we share our own story of how Jesus changed our lives, we are able to be both salt and light to the watching and needy world in which we live.
One way we all can be ready and confident when opportunities come about where we can give "a reason for the hope that is in us" is to write out our own faith story. By writing it out in as much detail as possible, we are better able to draw from our story and share with others aspects and insights from our own lives that may be relevant to where they are in their journey to Jesus.
The following ideas may help us all to be more prepared and confident—and I'd encourage us all to take time to write out our own faith story. After you write out the first draft, have someone read it and make some suggestions/corrections, and then use it in your conversations with others. You will be able to pull out aspects that relate to their life in a natural and conversational manner.
How to Write Your Personal Faith Story
Write it with the most detail that you possibly can, remembering what you were like before you were a believer (any issues, questions, difficulties, hurdles, attitudes, behaviors, etc.). Be honest and real. Don't make up things or embellish your story just to impress people. Your real journey will have power.
Write out a long version, with as much detail as possible. After that you can condense it into smaller segments to adapt to the situations and opportunities you have to tell your story.
3 parts of your faith journey story:
Before you believed…
What were you like before you came to Christ? How did your life before Jesus affect you in your thoughts and actions?
What prompted you to consider how Christ could make a difference in your life?
How you came to believe…
What was it that finally motivated you to believe in Christ?
What influenced you to become a Christ follower?
After you believed…
How did your life begin to change after you came to Christ?
What other truths have you experienced since you became a Christian?
Other possible aspects to incorporate into your story:
Love—people are crying out for it. We live in a neurotic/impersonal culture. Help awaken this need they have.
Security—we all need to belong and know someone cares.
Direction and purpose—people need to know that their life can have meaning/purpose/and count for something, more than a meaningless existence.
Forgiveness—people are staggering under the weight of needing to understand forgiveness. They have a guilty conscience that only Christ can address.
Community—people long for real friendships.
Peace—the future is unnerving. People have many worries and anxieties.
Eternal life—people fear dying. What if there is more to this life?
I'm looking forward to seeing the impact this will have in the lives of others—and how your story will draw people to the saving grace of the Gospel.
Image Credit: Arlo Bates
Quick Links
Connect
Prayer
Give
Life Group Material
Serve
Join Our Team
We'd love for you to consider joining one of our teams that serves during the weekend, during the week, and in our community!