February 24, 2015
Thank You Riverview: A Farewell Letter from a Church Planter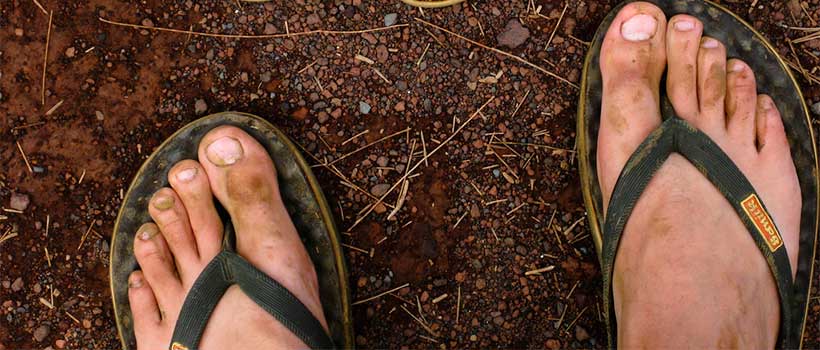 [intro]"How beautiful are the feet of those who preach the good news!" — Romans 10:15[/intro]
Dear friends and family of Riverview,
It has been a huge blessing to serve, learn, worship, and follow Christ with you these last 12 or so years. As we prepare to head overseas next week, with the goal of seeing God's church established in a language that has never worshipped him, we wish to thank you for all you have done.
Thank you for preaching Jesus
Thank you to the pastors for consistently preaching the good news of Jesus' atoning death and the hope found in the resurrection. My wife attended church for the first time when she was in high school, and we are so thankful her first experience was with Riverview, where Jesus has always been the central message.
Thank you for modeling Jesus
The pastors and many dedicated members have spent years pouring into our lives and discipling us. Thank you for modeling Jesus in your love, your kindness, your patience, your forgiveness, and your joy and faithfulness in serving our heavenly father.
Thank you for giving
We have raised financial support for this endeavor, a process I used to dread, but when it came time we found it a huge encouragement. 85% of our financial support comes from Riv directly and 30-some families or individuals within Riv. Thank you. When you give to Riv, you are giving to church planting both near and very far.
Thank you for caring
Your frequent encouragement has sustained us, whether through deep relationships and conversation, or a few brief words in the lobby after a service. When we are 10,000 miles from home, in an unfamiliar culture, your continued encouragement will be like a spring in the desert. We look forward to hearing all that God continues to do through the Riv body in lives all around Lansing.
"For there is no distinction between Jew and Greek; for the same Lord is Lord of all, bestowing his riches on all who call on him.  For 'everyone who calls on the name of the Lord will be saved.'

How then will they call on him in whom they have not believed? And how are they to believe in him of whom they have never heard? And how are they to hear without someone preaching? And how are they to preach unless they are sent?" — Romans 10:12-15
We will be back and sharing updates every few years, and in between will update through emails and some other opportunities still in the works. If you wish to hear more and receive our email updates, please send an email to this temporary account: [email protected]
Image Credit: _Wiedz
Quick Links
Connect
Prayer
Give
Life Group Material
Serve
Join Our Team
We'd love for you to consider joining one of our teams that serves during the weekend, during the week, and in our community!