November 7, 2014
Being a Child of a Heavenly Father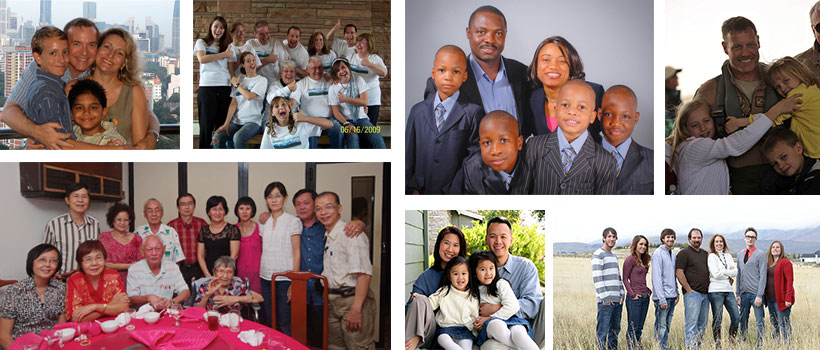 [intro]Family. What comes into your mind when you think about that word? Love and affection? Sadness and hurt? Apathy and indifference?[/intro]
Whatever comes to mind, our families have had an instrumental influence in our lives. Our relationships with parents, siblings and others has helped shape who we are and what we believe. The Bible shows us that if we have been saved by Jesus, we are now a part of a spiritual family with a heavenly father.
See what kind of love the Father has given to us, that we should be called children of God; and so we are. The reason why the world does not know us is that it did not know him. – 1 John 3:1
But what does that look like? What does it really mean to be adopted into a spiritual family with a heavenly father?
A heavenly father
 "If you then, who are evil, know how to give good gifts to your children, how much more will the heavenly Father give the Holy Spirit to those who ask him!" – Luke 11:13
We have a relationship with God that is like that of a father and their child. Good dads love to spend time with their children, listen to them, and provide for them. When we spend time studying the Bible, we get to know our heavenly father more intimately. When we pray, he hears us. And when we ask for things in prayer, God provides us with what we need.
Discipline
For the moment all discipline seems painful rather than pleasant, but later it yields the peaceful fruit of righteousness to those who have been trained by it. – Hebrews 12:11
How can discipline be a benefit? God often lets us deal with the consequences of our sin that we engage in. Did we cheat and get caught? Did our anger get the best of us? God doesn't pull us out of those situations but lets us learn from our faults and grow in righteousness. God disciplines us because he loves us and wants us to grow in our love and trust of him.
One big family
So then you are no longer strangers and aliens, but you are fellow citizens with the saints and members of the household of God. – Ephesians 2:19
Like it or not, family is family. Your brothers and sisters are your siblings for life. Our spiritual family is no different. As a part of God's family, we enjoy meaningful relationships with other believers while growing alongside them. When certain relationships within the church get tense, seek to restore peace. Families bear with one another through the best and worst of times.
Do you see God as your heavenly father? Do you see his discipline as a gift? Do you see others at Riv as brothers or sisters?
As members of God's family, let us be thankful that we have a perfect heavenly father who "in love predestined us for adoption as sons through Jesus Christ, according to the purpose of his will" (Ephesians 1:5).
Get closer to your spiritual family. Join a Life Group and start growing, serving, and going together!
Image Credits (clockwise from top left): 1, 2, 3, 4, 5, 6, 7
Quick Links
Connect
Prayer
Give
Life Group Material
Serve
Join Our Team
We'd love for you to consider joining one of our teams that serves during the weekend, during the week, and in our community!