March 24, 2015
Finding Community through Merge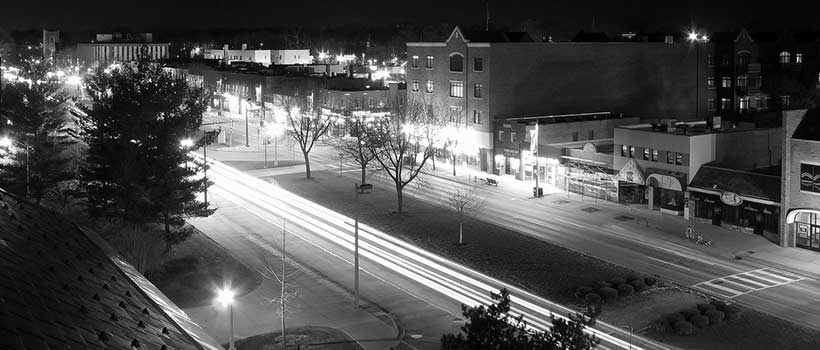 At Riv, we strongly encourage finding and building community through Life Groups and indie ministries. Brandee and Kelley, co-leaders of Merge, explain how the indie group for post-college young adults has helped them in their spiritual journey.
Tell us a little bit about yourselves.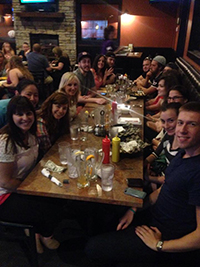 Kelley: I grew up in Midland, MI. I graduated from MSU in 2012 with my Bachelor's in social work and went on to get my Masters in Social Work from University of Michigan. I currently work as a behavior therapist at a non-profit in Lansing that works with adults and children with disabilities. I love my job!
Hobbies: Anything outdoors, traveling, sports (MSU), my golden retriever puppy, Paisley!
Fun Fact: I have an identical twin sister!
Brandee: I've lived in Lansing my whole life, which is also where I met my wonderful husband. I now have 3 sisters combined, and they're my best friends. I work in Human Resources at Dart Container in Mason, and love it. I definitely feel that this is where God needs me right now.
Hobbies: Drawing, decorating my house, crafts, anything outdoors.
Fun Fact: We have a dog child named Lucy who we love with all of our hearts.
How did you come to be a part of Riv?
Kelley: I started attending Riverview and volunteering in RivKids as an undergraduate at MSU. After I returned to Lansing for my job I started attending the Holt venue again and became an Element leader, which is where I met Brandee and we decided to re-start Merge.
Brandee: My husband had gone to Riverview through his teen years and loved it. My family had always gone to Trinity and when we got married, he brought me to Riv and I found my home church here.
How has Merge helped you grow in faith?
Kelley: Merge has provided me with a beautiful community of friends that dearly love the Lord. These people keep me accountable and push me to be more Christ-like. Merge even helped me meet my current roommate!
Brandee: It's nice having community. I think this has helped tremendously grow my faith. You have friends and people to back you up, and to have discussions with and you also have people to hold you accountable. They always point me back to Jesus and that's what I love.
If someone were debating on coming out to Merge, what would you tell them?
Do it! We have met some of our best friends over the past year through Merge. There is nothing like showing up at church on Sunday and seeing so many friendly faces!
To get involved, join our Facebook group or email [email protected].
Image Credit: Merge on Facebook; Justin Rumao
Quick Links
Connect
Prayer
Give
Life Group Material
Serve
Join Our Team
We'd love for you to consider joining one of our teams that serves during the weekend, during the week, and in our community!