October 10, 2014
Hope for the Sexually Broken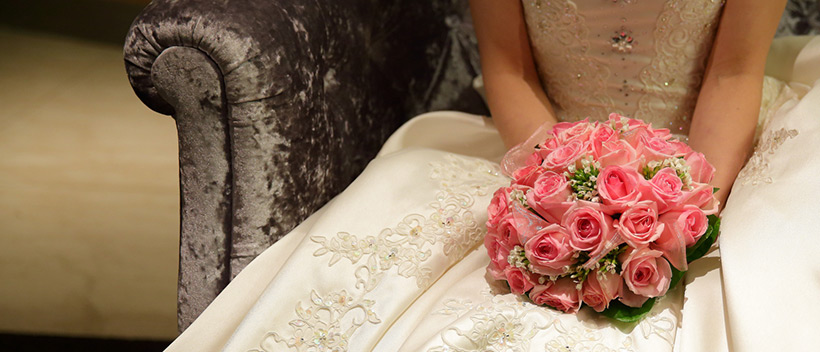 [intro]"I don't like seeing nice white bridal gowns on all those women who were sexually active before marriage."
I've paraphrased it a little, but that's the gist of a conversation I had recently. This man had saved himself for marriage, but discovered on his wedding night that his wife had not.[/intro]
His comment carries a lot of cultural baggage (and probably drives daggers in the heart of many brides-to-be, even at Riv). White used to be the symbol of purity; it was a sign that the bride had saved herself for the groom. Of course, the symbolism has diminished a bit in our modern "sex-positive" culture. But it is an interesting question nonetheless: is a Christ-following bride with a sexual past somehow lying when she walks down the aisle in white?
The short answer, of course, is that any sexual history on the part of either the bride or the groom is between them and God. There are two big caveats to that statement. The first is that Christ-followers are called to lives of purity, and in fact Riv won't even marry couples unless they have pledged to live apart and abstain from sex prior to the wedding night. The second is that the engaged couple should be made aware of any sexual history on either side prior to the wedding night, since that baggage will inevitably impact the marriage.
The truth, though, is that Christ-following brides should never feel ashamed to wear white on their wedding day, even if (and especially if) they have a history of sexual activity, because this symbol of purity is exactly a picture of what Christ has done for us.
See, if our ability to wear white in general was represented by the purity of our lives, none of us would be able to ever wear white. Ever. Here are just a few examples:
"None is righteous, no not one; no one understands; no one seeks for God." (Romans 3:10-11)
"All our righteous deeds are like a polluted garment." (Isaiah 64:6, emphasis mine)
And yet, in the marriage supper of the Lamb, all of us are clothed in white.
"Behold, I have taken your iniquity away from you, and I will clothe you with pure vestments." (Zechariah 3:4)
"Though your sins are like scarlet, they shall be as white as snow." (Isaiah 1:18)
"The one who conquers will be clothed thus in white garments, and I will never blot his name out of the book of life." (Revelation 3:5)
The truth is simply that none of us are pure. None of us deserve to wear the white bridal gown. But Jesus makes all things new.
Got questions, comments, or suggestions for the Riverview Blog? We'd love to hear them! Just e-mail us at [email protected].
Image credit: Chris Photography
Quick Links
Connect
Prayer
Give
Life Group Material
Serve
Join Our Team
We'd love for you to consider joining one of our teams that serves during the weekend, during the week, and in our community!