October 30, 2015
Riv's REO Town Venue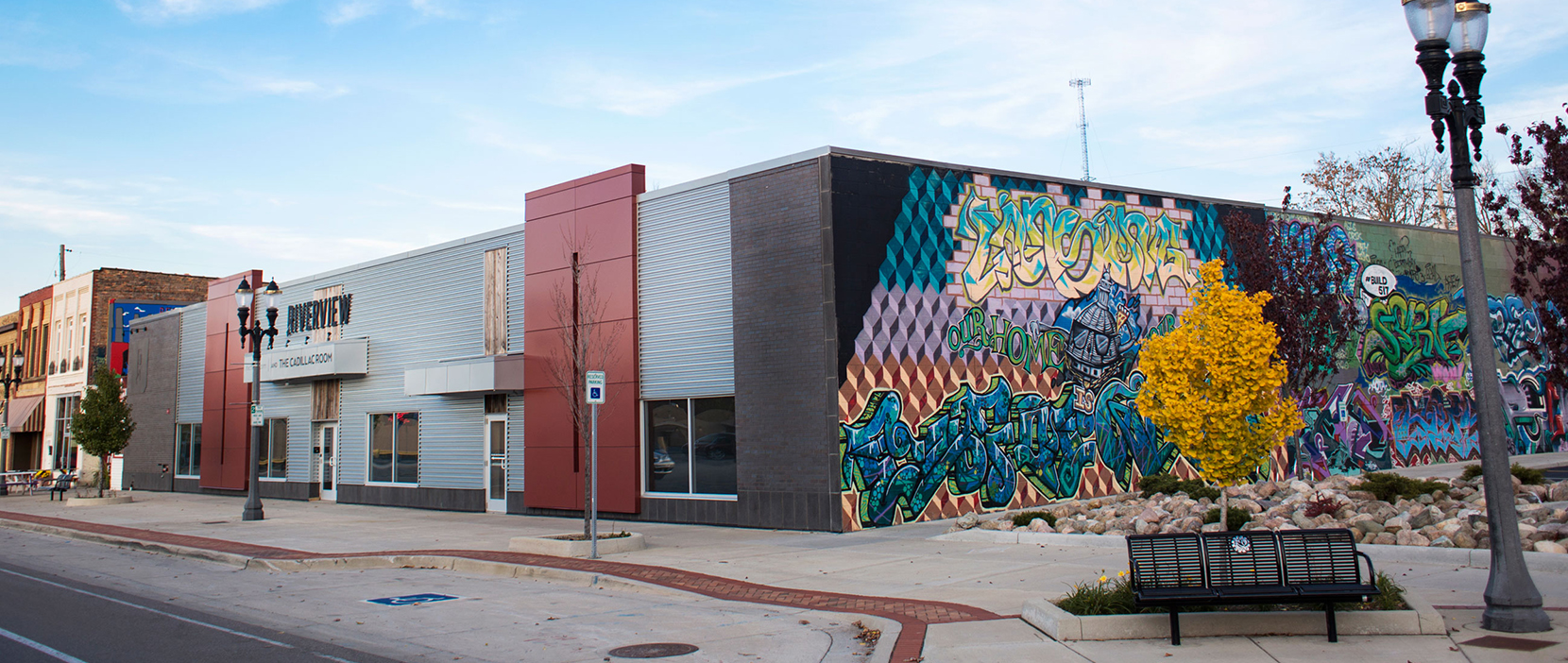 It was October 2013 that the city council voted to allow us to purchase the old Cadillac Club. We became Riverview's third venue right in the heart of Lansing. As of this posting we've been holding services for the past 18 months with about 120 services. We've been preaching the Gospel, inviting neighbors in, and investing in our community.
We love being in REO Town. It's allowed us the opportunity to open up our building and our lot for festivals and events like Art Attack, Lansing Beer Fest, and REO Eats. It's been such a privilege to be a part of this community coming together. This past spring we worked with the Ingham County Land Bank and we turned two empty lots behind our building into an urban community garden.
We're excited to continue to build our relationship with the community here in REO Town. This winter we'll be having a free community movie night, we'll be opening our doors and inviting our neighbors in for a fun night to just spend time together. We're also in the early stages of a partnership with Kids Hope USA. We'll have the chance to go into the area schools and develop one-on-one mentorship relationships with kids as we continue to invest in Lansing.
Before we opened our REO Town Venue, Riv existed in the suburbs and on campus, people were driving from all over Lansing to attend weekend services. Rather than building a bigger building out in Holt we decided to bring the Gospel to the people. People want to live, work, and worship in the same area, and we love being a part of that. It's so exciting to see hundreds of people show up every weekend as we're coming together as a church and as a community.
Quick Links
Connect
Prayer
Give
Life Group Material
Serve
Join Our Team
We'd love for you to consider joining one of our teams that serves during the weekend, during the week, and in our community!