December 6, 2014
Student Ministries at Riv: Fun, Games, and the Gospel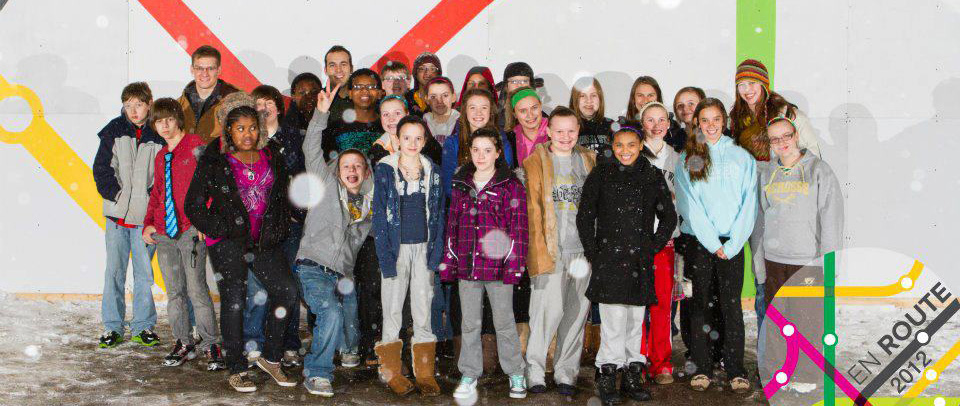 [intro]Many people have fond memories of their time in youth groups growing up. Pizza, dodgeball, lock-ins, mission trips, camps, retreats. For many, time in youth groups as a teenager was instrumental in becoming a Christian.[/intro]
At Riverview, we understand that the culture is going to change and students are going to be shaped by the world around them. In the midst of all of that change, we may change certain ways in which we do ministry, but the biblical message of salvation through Jesus Christ never changes.
If a student attends one of our Chaos (7-8 grade) or Element (9-12 grade) meetings, we strive that they will leave with a few things:
A memorable experience
We understand that we only are able to spend a couple hours a week with our students. Knowing that, we strive to make each student's experience at our student ministries memorable. Whether it is making them laugh, giving out prizes, or playing insane and crazy games, we want students to have an experience unlike anything they've had before. When students walk out after a meeting, we're hoping they're asking, "When's the next one?"
Authentic relationships
If there is one word we could use to describe our ministry method with students at Riv it would be "relational." When students spend time at Chaos or Element, they are going to make friends, have great relationships with their leaders, and be in a place where they can ask questions and get answers. Each week, students have the opportunity to share life together and help understand God's word in life groups with their leaders and friends.
The Gospel
Whether we are playing Octoball, giving our life story, making a fool of ourselves on stage, or leading our life groups, we make sure that the good news of Jesus Christ is clear. We know that it is faith in the life and death of Jesus Christ that enables us to have a relationship with God. So in everything we do, we make sure that it is clearing the way for the Gospel to be understood and believed in by our students.
In Romans 1:16, Paul gives us a helpful reminder:
For I am not ashamed of the gospel, because it is the power of God that brings salvation to everyone who believes: first to the Jew, then to the Gentile.
If we give students a great experience, if we build relationships with them, yet we don't share the good news that Jesus Christ's death, burial and resurrection has saved us, we are wasting our time. Our leadership has been changed by Jesus, and our hope is that our lives, stories and time with our students conveys this truth clearly.
Quick Links
Connect
Prayer
Give
Life Group Material
Serve
Join Our Team
We'd love for you to consider joining one of our teams that serves during the weekend, during the week, and in our community!