June 9, 2016
The Dead End of Spiritual Autonomy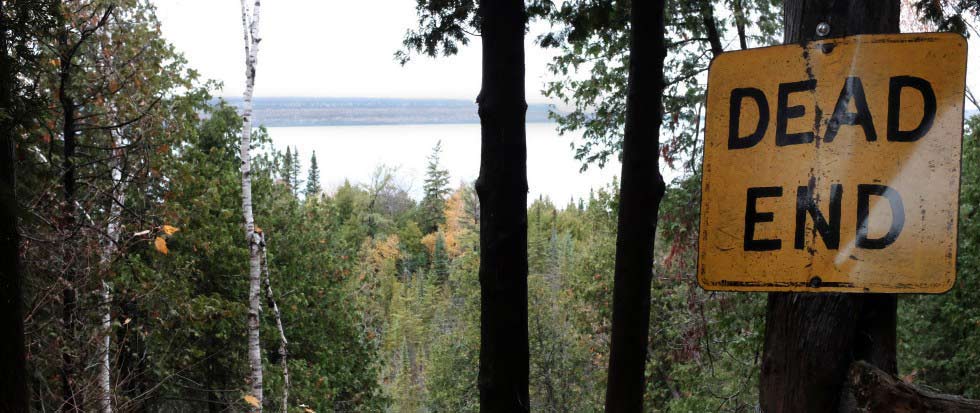 "It's our party we can do what we want … this is our house, these are our rules." – Miley Cyrus
Let's be honest. We often want little to do with God unless He operates on our terms. Since He lays claim to our lives, we find God restrictive for trampling on the beloved cliché that says 'people ought to be true to themselves'. This sentiment is so sweeping that we rarely give it a second thought, but perhaps it is worth reconsidering.
In the late 40's, C.S. Lewis wrote a striking essay (called God in the Dock) that poignantly described the mood of Western culture. Lewis explained how modern folks tend to assume themselves to be the judge of all that is good, right, and true and that —by extension— God can become like a defendant on trial who must explain Himself to us: "The ancient man approached God (or even the gods) as the accused person approaches his judge. For the modern man, the roles are quite reversed. He is the judge: God is in the dock."
Seeing yourself as the ultimate arbiter of meaning and truth assumes a small view of God and big view of self. The Greek term that captures this thought is "autonomy"; combing 'auto' (self) with 'nomos' (law), to mean self-law or self-rule.
Relational Consequences
Though autonomy has some perks, it can also be harmful. For instance, the self-ruled can only rely on the person in the mirror for security and comfort, ultimately possessing no external assurance of meaning in life or self-worth. Even the fiercest individualists feel interpersonal confusion and the pain of being "disappointed in myself". Further, when someone concludes that they alone know best, that imperfect person can smugly close their mind to any correction or encouragement that doesn't agree with their preconceived biases. Consequently, the autonomous can easily become isolated and relationally difficult because they subordinate the needs and opinions of others underneath their own.
Spiritual Consequences
But on a purely spiritual level, autonomy becomes a more sinister problem. Logic tells us that if God exists, He —not the individual— is the center of the universe and necessarily gets to define what the purpose of life is and how people are to live in response. Further, God's existence means He alone sees things clearly and knows what is best. So being ruled by oneself isn't just toxic because it causes delusions about the nature of reality, inflates self-importance, and lays the foundation for selfishness and estrangement from others. Worst of all, being autonomous brings about spiritual isolation and judgment that stems from choosing self over God's refreshing truth, loving guidance, and needed grace.
If you effectively rank your perception and agenda over God's, 'staying true to yourself' above all else, consider this unsettling proverb: Do you see a person wise in their own eyes? There is more hope for a fool than for them. – Proverbs 26:12
The Good News
We need to recognize the hopelessness of our autonomous inclinations and admit to the cosmic Judge that we have tried to usurp His role. Then, after acknowledging we're guilty of an unsuccessful power grab, it is wise to ask for a pardon. The good news about the dead end of spiritual autonomy is that Jesus can graciously spare us from being punished for it. Jesus is the perfect defense attorney who comes alongside repentant sinners to advocate for them
[quote]My little children, I am writing these things to you so that you may not sin. But if anyone does sin, we have an advocate with the Father, Jesus Christ the righteous. He is the propitiation for our sins, and not for ours only but also for the sins of the whole world. – 1 John 2:1-2 [/quote]
Since Jesus died to take the punishment for all sin, having faith in His Gospel not only pardons our spiritual autonomy but also gives us renewed hearts and minds so that we can joyfully live for Him and others instead of ourselves.
Quick Links
Connect
Prayer
Give
Life Group Material
Serve
Join Our Team
We'd love for you to consider joining one of our teams that serves during the weekend, during the week, and in our community!