Quick Clips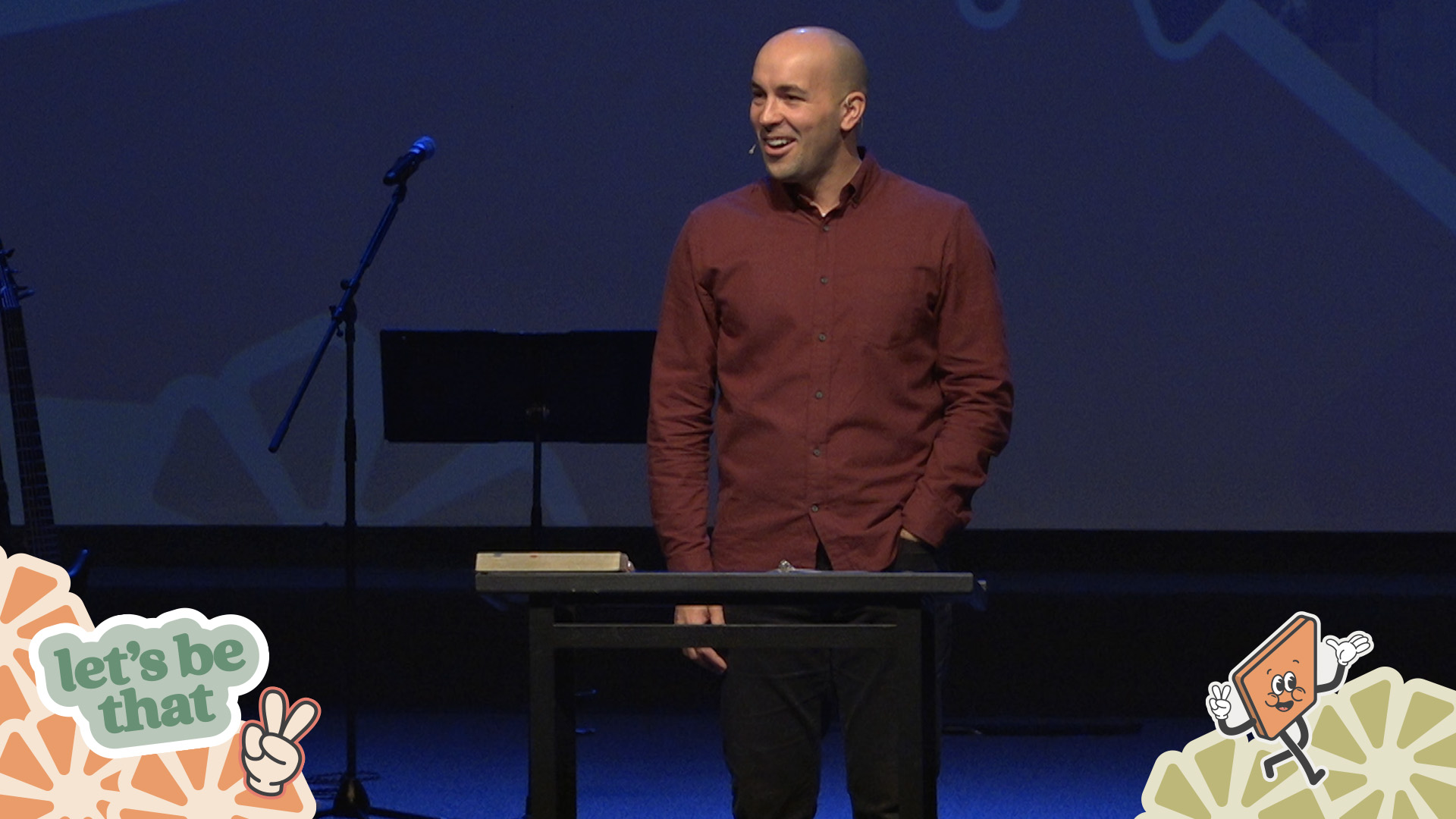 03.20.22 | Let's Be That
In and In The Community
It may look different for each of us, but we all need community. Have you found yourself feeling isolated over the past few years? Pastor Tony Pyle reminds us that trying to do life on our own is hard, and being in intentional relationships with others can strengthen and encourage our faith. When we live in community, and are present in our communities, we not only point others to God, but hopefully, we'll find a space where we can be vulnerable and grow personally as well.
Watch
Watch
Watch
Listen
Listen
Listen
Then the LORD God said, "It is not good for the man to be alone. I will make a helper corresponding to him."
They devoted themselves to the apostles' teaching, to the fellowship, to the breaking of bread, and to prayer. Everyone was filled with awe, and many wonders and signs were being performed through the apostles. Now all the believers were together and held all things in common. They sold their possessions and property and distributed the proceeds to all, as any had need. Every day they devoted themselves to meeting together in the temple, and broke bread from house to house. They ate their food with joyful and sincere hearts, praising God and enjoying the favor of all the people. Every day the Lord added to their number those who were being saved.
It is mainly the deeds of a love so noble that lead many to put a brand upon us. – Tertullian
See how they love one another – Tertullian
For God did not appoint us to wrath, but to obtain salvation through our Lord Jesus Christ, who died for us, so that whether we are awake or asleep, we may live together with him. Therefore encourage one another and build each other up as you are already doing. Now we ask you, brothers and sisters, to give recognition to those who labor among you and lead you in the Lord and admonish you, and to regard them very highly in love because of their work. Be at peace among yourselves. And we exhort you, brothers and sisters: warn those who are idle, comfort the discouraged, help the weak, be patient with everyone.
While Paul was waiting for them in Athens, he was deeply distressed when he saw that the city was full of idols.
So he reasoned in the synagogue with the Jews and with those who worshiped God, as well as in the marketplace every day with those who happened to be there.
The Son of Man has come eating and drinking, and you say, 'Look, a glutton and a drunkard, a friend of tax collectors and sinners!'
Think about your life since March of 2020. How did isolation from others impact your life and relationships? Are there any long-term effects you are noticing today?
Do you have other believers that you are in community with? How do those relationships strengthen your faith? How could they better encourage you in your faith?
What does it look like for you to be "in the community?" How can you be more present where God has you? Where is one place or relationship you would like to move toward in this next season of your life?
Read Luke 7:34. How does the life and ministry of Jesus encourage you toward being living in community and in the community?
Youth
More From This Series
More From This Speaker