Quick Clips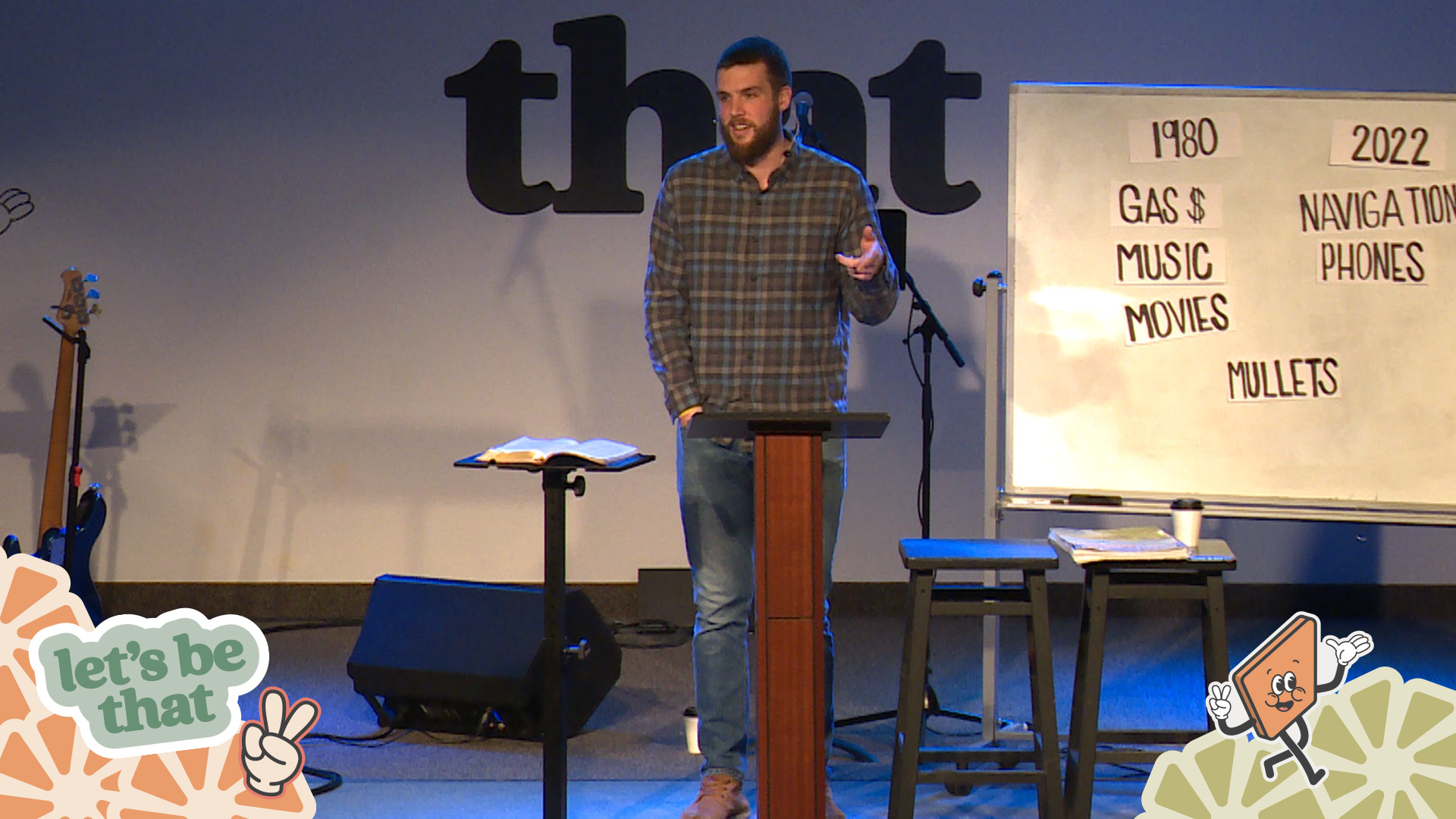 03.27.22 | Let's Be That
Multi- and Next-Generational
Brendan Finnerty
1 Timothy 4:12
How are you actively seeking multi-generational relationships? Brendan Finnerty challenges us to find spaces and opportunities to spend time with those older and younger than us. As believers, we have the opportunity to show the world that the family of God looks different as we live our lives. When we live in vulnerable, multi-generational community, we are an example of how God's love goes beyond what is comfortable and brings people into our lives who look and think different than we do.
Watch
Watch
Watch
Listen
Listen
Listen
At riv, we invite everyone to know and enjoy Jesus as we stumble in our pursuit to love like Him.
What does it mean for Riv to be multi- and next-generational?
The local church is made up of people from multiple generations. For the Gospel proclamation to continue beyond ourselves, we unapologetically invite older generations to lay down their cultural preferences and pour into the next generation. The church is the strongest at the intersection of the wisdom and experience of olders and the passion and innovation of youngers.
Don't let anyone despise your youth, but set an example for the believers in speech, in conduct, in love, in faith, and in purity.
1 Timothy 4:12
&nbsp
Because of the truth of the Gospel, we are:
– united as a family across generations
– called to mutual cross-generational humility
– motivated to proclaim the gospel to the next generation

For you are saved by grace through faith, and this is not from yourselves; it is God's gift.
Ephesians 2:8
&nbsp
So, then, remember that at one time you were Gentiles in the flesh — called "the uncircumcised" by those called "the circumcised," which is done in the flesh by human hands. At that time you were without Christ, excluded from the citizenship of Israel, and foreigners to the covenants of promise, without hope and without God in the world. But now in Christ Jesus, you who were far away have been brought near by the blood of Christ. For he is our peace, who made both groups one and tore down the dividing wall of hostility.
Ephesians 2:11-14
&nbsp
So, then, you are no longer foreigners and strangers, but fellow citizens with the saints, and members of God's household.
Ephesians 2:19
&nbsp
Agape: unconditional sacrificial love regardless of the merit of the one receiving it, it is not based on emotions or feelings but a love of deliberate choice of serving with humility that can come at a cost to us.
Don't rebuke an older man, but exhort him as a father, younger men as brothers, older women as mothers, and the younger women as sisters with all purity.
1 Timothy 5:1-2
&nbsp
I recall your sincere faith that first lived in your grandmother Lois and in your mother Eunice and now, I am convinced, is in you also.
2 Timothy 1:5
&nbsp
"Listen, Israel: The LORD our God, the LORD is one. Love the LORD your God with all your heart, with all your soul, and with all your strength. These words that I am giving you today are to be in your heart. Repeat them to your children. Talk about them when you sit in your house and when you walk along the road, when you lie down and when you get up. Bind them as a sign on your hand and let them be a symbol on your forehead. Write them on the doorposts of your house and on your city gates.
Deuteronomy 6:4-9
&nbsp
What challenges do you see in living out being a multi-generational church family? What spaces or opportunities are you considering stepping into to spend time with those older or younger than you?
Have you had someone older who encouraged or guided you in your faith? How did they impact your walk with Jesus? Is there anyone younger you have or can build a relationship with to pour into?
Agape is an "unconditional sacrificial love regardless of the merit of the one receiving it, it is not based on emotions or feelings but is a love of deliberate choice of serving with humility that can come at a cost to us." What's your reaction to this being how God loves you? Who in your life could use a living example of this love?
Read Deuteronomy 6:4-9. Where can talking about God and His word become a more regular rhythm in your life or home?
Youth
Series Update Emails
We'll send you a weekly email with study guides from the message, event updates, and helpful links to stay connected with the Riv fam.