Quick Clips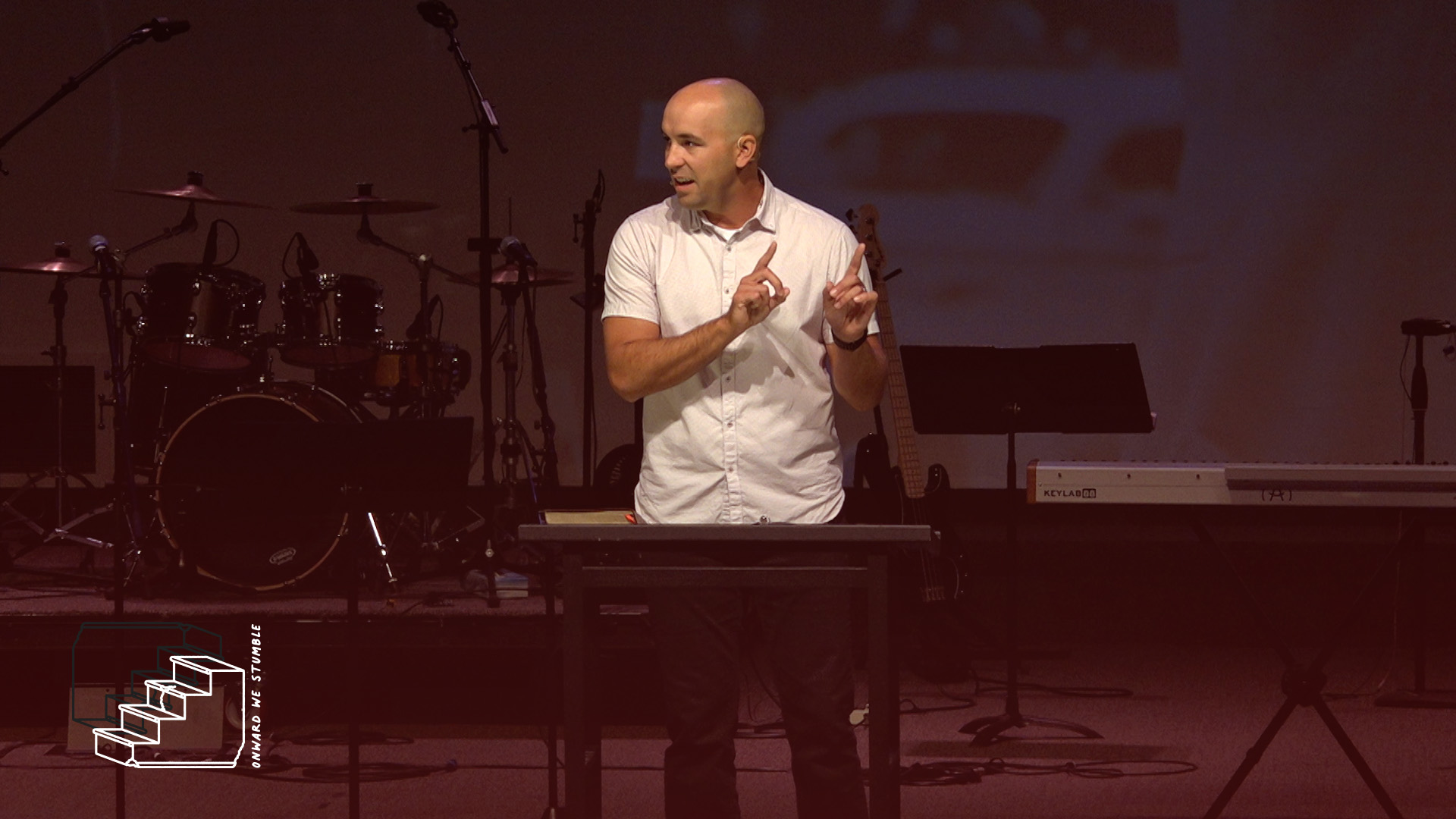 09.18.22 | Onward We Stumble
Individualism
Most of us struggle with a combination of pride and shame that often results in a hyper-individualist outlook on life. How has an emphasis on individualism impacted your relationships with God and those around you? Pastor Tony Pyle reminds us that we all need community, and while it's not always easy to live dependent on others, it's what we're called to do as believers. We need connection with and counsel from our brothers and sisters, it's how God created us.
Watch
Watch
Watch
Listen
Listen
Listen
The American Way of life is individualistic, dynamic, and pragmatic. It affirms the supreme value and dignity of the individual; it stresses incessant activity on his part, for he is never to rest but is always to be striving to "get ahead"; it defines an ethic of self-reliance, merit, and character, and judges by achievement: "deeds, not creeds" are what count.
Then God said, "Let us make man in our image, according to our likeness. They will rule the fish of the sea, the birds of the sky, the livestock, the whole earth, and the creatures that crawl on the earth." So God created man in his own image; he created him in the image of God; he created them male and female. God blessed them, and God said to them, "Be fruitful, multiply, fill the earth, and subdue it. Rule the fish of the sea, the birds of the sky, and every creature that crawls on the earth."
Now the serpent was the most cunning of all the wild animals that the LORD God had made. He said to the woman, "Did God really say, 'You can't eat from any tree in the garden'?" The woman said to the serpent, "We may eat the fruit from the trees in the garden. But about the fruit of the tree in the middle of the garden, God said, 'You must not eat it or touch it, or you will die.'" "No! You will certainly not die," the serpent said to the woman. "In fact, God knows that when you eat it your eyes will be opened and you will be like God, knowing good and evil." The woman saw that the tree was good for food and delightful to look at, and that it was desirable for obtaining wisdom. So she took some of its fruit and ate it; she also gave some to her husband, who was with her, and he ate it. Then the eyes of both of them were opened, and they knew they were naked; so they sewed fig leaves together and made coverings for themselves. Then the man and his wife heard the sound of the LORD God walking in the garden at the time of the evening breeze, and they hid from the LORD God among the trees of the garden. So the LORD God called out to the man and said to him, "Where are you?" And he said, "I heard you in the garden, and I was afraid because I was naked, so I hid." Then he asked, "Who told you that you were naked? Did you eat from the tree that I commanded you not to eat from?"
Arrogance leads to nothing but strife, but wisdom is gained by those who take advice.
Anyone who ignores discipline despises himself, but whoever listens to correction acquires good sense.
Before his downfall a person's heart is proud, but humility comes before honor.
The greatest among you will be your servant. Whoever exalts himself will be humbled, and whoever humbles himself will be exalted.
The greatest among you will be your servant. Whoever exalts himself will be humbled, and whoever humbles himself will be exalted. Researchers have described shame as a feeling that is deeply associated with a person's sense of self, apart from any interactions with others; guilt, on the other hand, emerges as a result of something I have done that negatively affects someone else. Guilt is something I feel because I have done something bad. Shame is something I feel because I am bad. – Curt Thompson
"Sir," the woman said to him, "give me this water so that I won't get thirsty and come here to draw water." "Go call your husband," he told her, "and come back here." "I don't have a husband," she answered. "You have correctly said, 'I don't have a husband,'" Jesus said. "For you've had five husbands, and the man you now have is not your husband. What you have said is true." "Sir," the woman replied, "I see that you are a prophet. Our ancestors worshiped on this mountain, but you Jews say that the place to worship is in Jerusalem."
Now many Samaritans from that town believed in him because of what the woman said when she testified, "He told me everything I ever did."
Youth
More From This Series
More From This Speaker
Series Update Emails
We'll send you a weekly email with study guides from the message, event updates, and helpful links to stay connected with the Riv fam.