02.26.23 | The Sticky Gospel
See, Hear, Remember
James Granger
Mark 8:11-30
Jesus, the bread of life, broke Himself for everyone, which means He broke Himself for you. Pastor James Granger walks us through Mark 8 as we continue on through our series, The Sticky Gospel.
Watch
Watch
Watch
Listen
Listen
Listen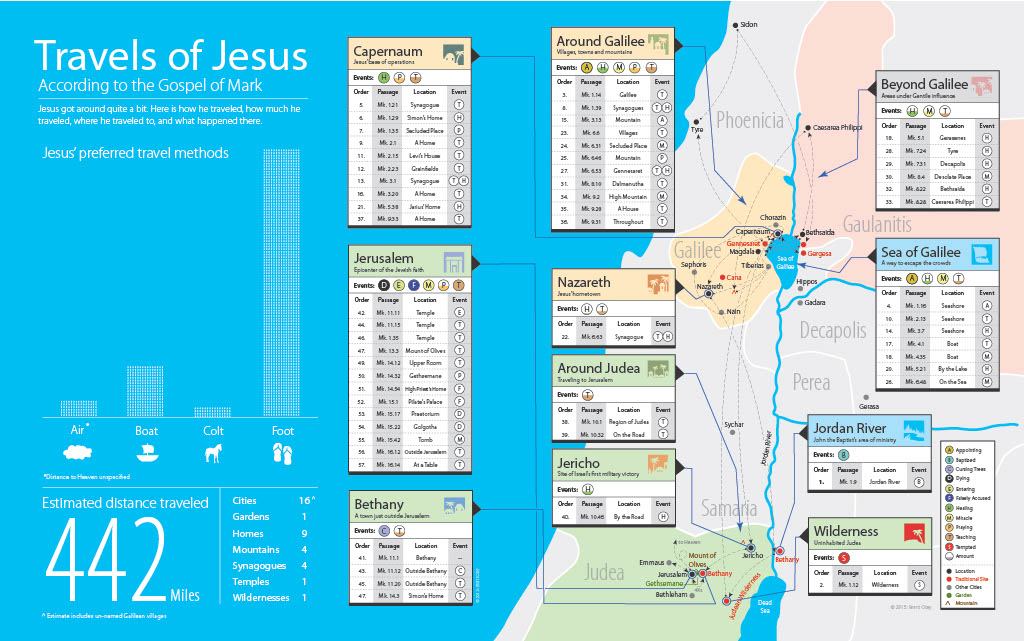 Again, leaving the region of Tyre, he went by way of Sidon to the Sea of Galilee, through the region of the Decapolis. They brought to him a deaf man who had difficulty speaking and begged Jesus to lay his hand on him. So he took him away from the crowd in private. After putting his fingers in the man's ears and spitting, he touched his tongue. Looking up to heaven, he sighed deeply and said to him, "Ephphatha!" (that is, "Be opened!"). Immediately his ears were opened, his tongue was loosened, and he began to speak clearly. He ordered them to tell no one, but the more he ordered them, the more they proclaimed it. They were extremely astonished and said, "He has done everything well. He even makes the deaf hear and the mute speak."
Strengthen the weak hands, steady the shaking knees! Say to the cowardly: "Be strong; do not fear! Here is your God; vengeance is coming. God's retribution is coming; he will save you." Then the eyes of the blind will be opened, and the ears of the deaf unstopped. Then the lame will leap like a deer, and the tongue of the mute will sing for joy,
In those days there was again a large crowd, and they had nothing to eat. He called the disciples and said to them, "I have compassion on the crowd, because they've already stayed with me three days and have nothing to eat. If I send them home hungry, they will collapse on the way, and some of them have come a long distance." His disciples answered him, "Where can anyone get enough bread here in this desolate place to feed these people?" "How many loaves do you have?" he asked them. "Seven," they said. He commanded the crowd to sit down on the ground. Taking the seven loaves, he gave thanks, broke them, and gave them to his disciples to set before the people. So they served them to the crowd. They also had a few small fish, and after he had blessed them, he said these were to be served as well. They ate and were satisfied. Then they collected seven large baskets of leftover pieces. About four thousand were there. He dismissed them. And he immediately got into the boat with his disciples and went to the district of Dalmanutha. The Pharisees came and began to argue with him, demanding of him a sign from heaven to test him.
Mark 6
Remote place
Near the Sea of Galilee (Jew)
Five thousand people
Five loaves
Everyone ate and was satisfied
Twelve leftover baskets
Mark 8
Deserted place
In the Decapolis (Gentile)
Four thousand people
Seven loaves
Everyone ate and was satisfied
Seven leftover baskets
Then he left them, got back into the boat, and went to the other side. The disciples had forgotten to take bread and had only one loaf with them in the boat. Then he gave them strict orders: "Watch out! Beware of the leaven of the Pharisees and the leaven of Herod." They were discussing among themselves that they did not have any bread.
Aware of this, he said to them, "Why are you discussing the fact you have no bread? Don't you understand or comprehend? Do you have hardened hearts? Do you have eyes and not see; do you have ears and not hear? And do you not remember? When I broke the five loaves for the five thousand, how many baskets full of leftovers did you collect?" "Twelve," they told him. "When I broke the seven loaves for the four thousand, how many baskets full of pieces did you collect?" "Seven," they said. And he said to them, "Don't you understand yet?"
Then I heard the voice of the Lord asking: Who will I send? Who will go for us? I said: Here I am. Send me. And he replied: Go! Say to these people: Keep listening, but do not understand; keep looking, but do not perceive. Make the minds of these people dull; deafen their ears and blind their eyes; otherwise they might see with their eyes and hear with their ears, understand with their minds, turn back, and be healed. Then I said, "Until when, Lord?" And he replied: Until cities lie in ruins without inhabitants, houses are without people, the land is ruined and desolate, and the LORD drives the people far away, leaving great emptiness in the land.
Mark 6
Remote place
Near the Sea of Galilee (Jew)
Five thousand people
Five loaves
Everyone ate and was satisfied
Twelve leftover baskets
Mark 8
Deserted place
In the Decapolis (Gentile)
Four thousand people
Seven loaves
Everyone ate and was satisfied
Seven leftover baskets
"When the LORD your God brings you into the land you are entering to possess, and he drives out many nations before you — the Hethites, Girgashites, Amorites, Canaanites, Perizzites, Hivites and Jebusites, seven nations more numerous and powerful than you  
They came to Bethsaida. They brought a blind man to him and begged him to touch him. He took the blind man by the hand and brought him out of the village. Spitting on his eyes and laying his hands on him, he asked him, "Do you see anything?" He looked up and said, "I see people — they look like trees walking." Again Jesus placed his hands on the man's eyes. The man looked intently and his sight was restored and he saw everything clearly. Then he sent him home, saying, "Don't even go into the village."
Youth
More From This Series
More From This Speaker