Jun 06, 2021 |Nehemiah
The Priority Of Prayer
Quick Clips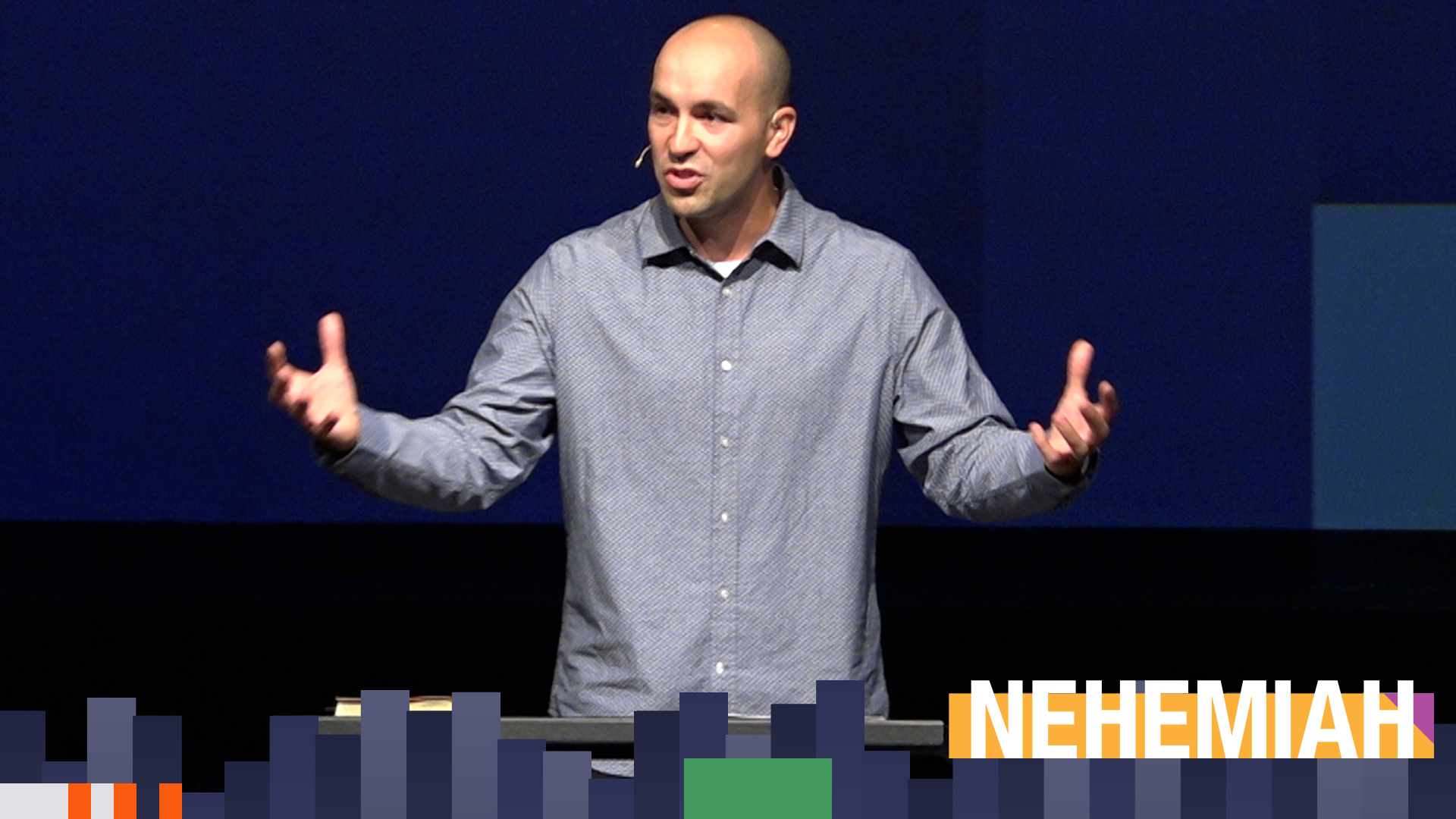 06.06.21 | Nehemiah
The Priority Of Prayer
How do you respond to difficult news? Do you turn inward, consult friends, journal, try to plan a way forward? Pastor Tony Pyle reminds us that in his mourning and lament, Nehemiah goes to God first, and challenges us to do the same. Pain and suffering is not a result of an absent God, but an invitation to bring it to Him and allow Him to strengthen us.
Watch
Watch
Watch
Listen
Listen
Listen
The words of Nehemiah son of Hacaliah: During the month of Chislev in the twentieth year, when I was in the fortress city of Susa…at the time, I was the king's cupbearer.
Nehemiah 1:1, 11
Hanani, one of my brothers, arrived with men from Judah, and I questioned them about Jerusalem and the Jewish remnant that had survived the exile. They said to me, "The remnant in the province, who survived the exile, are in great trouble and disgrace. Jerusalem's wall has been broken down, and its gates have been burned."
Nehemiah 1:2-3
When I heard these words, I sat down and wept. I mourned for a number of days, fasting and praying before the God of the heavens.
Nehemiah 1:4
Pain has a way of awakening us to our need for God's help. It shines a spotlight on our powerlessness to control everything. We are never more aware of our
frailty than when hardship comes our way. This is one of the blessings of suffering if we allow lament to lead us. The various trials of life can become a platform to reaffirm our dependence upon the Lord. The requests of lament can become the place where we celebrate our need for God's help. - Mark Vroegop
I said, LORD, the God of the heavens, the great and awe-inspiring God who keeps his gracious covenant with those who love him and keep his commands, let your eyes be open and your ears be attentive to hear your servant's prayer that I now pray to you day and night for your servants, the Israelites. I confess the sins we have committed against you. Both I and my father's family have sinned. We have acted corruptly toward you and have not kept the commands, statutes, and ordinances you gave your servant Moses. Please remember what you commanded your servant Moses: "If you are unfaithful, I will scatter you among the peoples. But if you return to me and carefully observe my commands, even though your exiles were banished to the farthest horizon, I will gather them from there and bring them to the place where I chose to have my name dwell." They are your servants and your people. You redeemed them by your great power and strong hand. Please, Lord, let your ear be attentive to the prayer of your servant and to that of your servants who delight to revere your name. Give your servant success today, and grant him compassion in the presence of this man.
Nehemiah 1:5-11
Father, the hour has come. Glorify your Son so that the Son may glorify you, since you gave him authority over all people, so that he may give eternal life to everyone you have given him. This is eternal life: that they may know you, the only true God, and the one you have sent— Jesus Christ…"I have revealed your name to the people you gave me from the world. They were yours, you gave them to me, and they have kept your word. Now they know that everything you have given me is from you, because I have given them the words you gave me. They have received them and have known for certain that I came from you. They have believed that you sent me. "I pray for them. I am not praying for the world but for those you have given me, because they are yours. Everything I have is yours, and everything you have is mine, and I am glorified in them"…I pray not only for these, but also for those who believe in me through their word. May they all be one, as you, Father, are in me and I am in you. May they also be in us, so that the world may believe you sent me. I have given them the glory you have given me, so that they may be one as we are one. I am in them and you are in me, so that they may be made completely one, that the world may know you have sent me and have loved them as you have loved me.
John 17:1-3, 6-10, 20-23
How would you define good leadership? How does the world define a good leader compared to how the Bible does?
What do you do when you hear tough news? How does Nehemiah's example encourage us in how we lament and mourn difficult circumstances?
Nehemiah's prayer is filled with reverence, confession, remembrance and request. Which one of these types of prayer do you do most often? Least often?
Nehemiah was a faithful leader who was dependent upon God, took ownership of the mission, and prayerfully involved God in the process. How can you do the same in your walk with God this week? Where can you be faithful in God's work of helping others know him?
Take time to read Jesus's prayer together from John 17. Take time to thank God for Jesus and what he accomplished for us through his life, death, and resurrection.
Youth
More From This Series
More From This Speaker