Jun 06, 2021 |Nehemiah
Renewal Requires Repentance
Quick Clips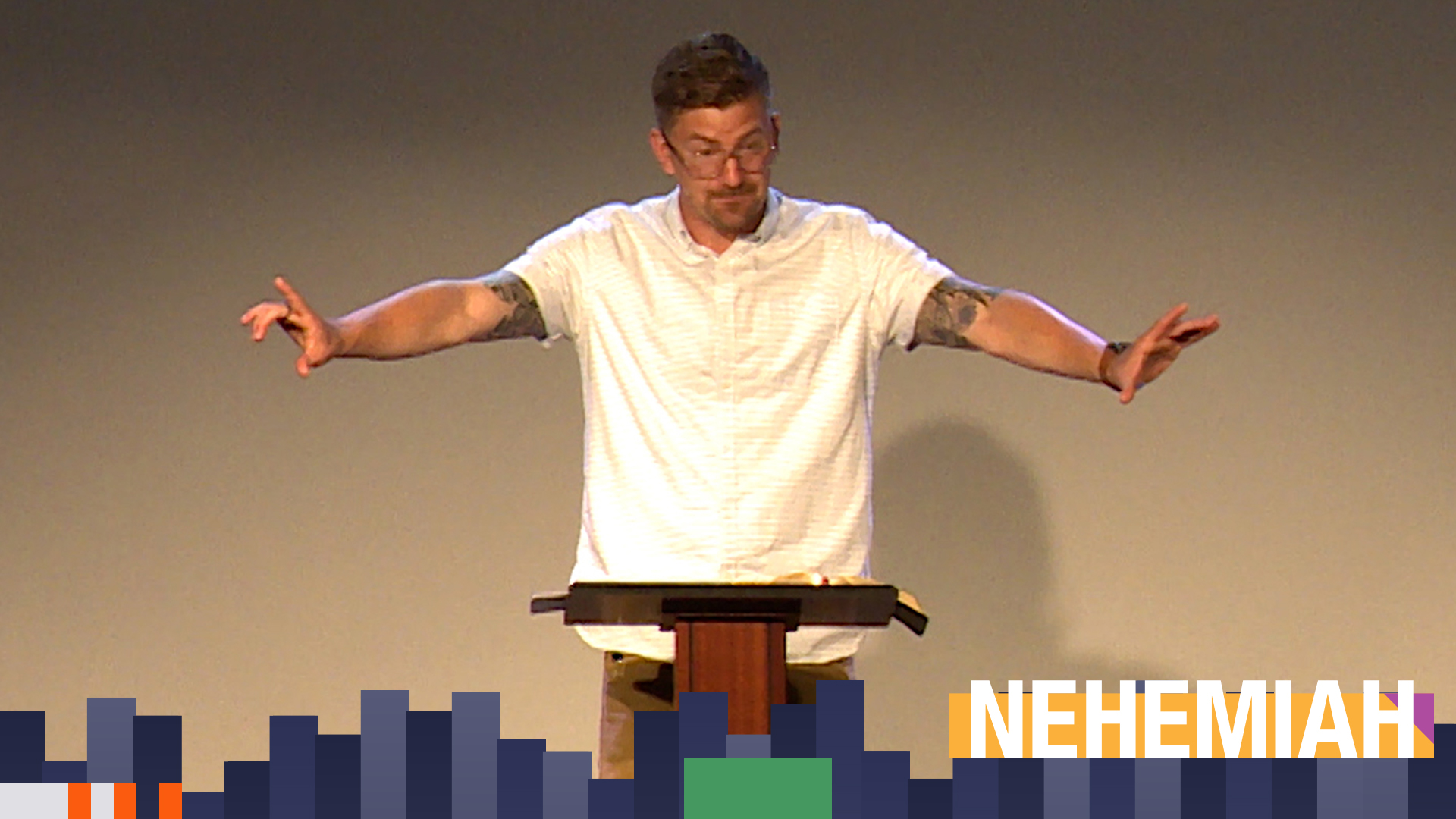 06.06.21 | Nehemiah
Renewal Requires Repentance
Justin Detmers
Nehemiah 1
Pastor Justin Detmers guides us through Nehemiah chapter 1 as we go through our Nehemiah series.
Watch
Watch
Watch
Listen
Listen
Listen
Renewal Requires Repentance
from infancy you have known the sacred Scriptures, which are able to give you wisdom for salvation through faith in Christ Jesus. All Scripture is inspired by God and is profitable for teaching, for rebuking, for correcting, for training in righteousness, so that the man of God may be complete, equipped for every good work.
2 Timothy 3:15-17
The words of Nehemiah son of Hacaliah: During the month of Chislev in the twentieth year, when I was in the fortress city of Susa, Hanani, one of my brothers, arrived with men from Judah, and I questioned them about Jerusalem and the Jewish remnant that had survived the exile.
Nehemiah 1:1-2
For this is what the LORD says: "When seventy years for Babylon are complete, I will attend to you and will confirm my promise concerning you to restore you to this place. For I know the plans I have for you"  — this is the LORD's declaration — "plans for your well-being, not for disaster, to give you a future and a hope. You will call to me and come and pray to me, and I will listen to you. You will seek me and find me when you search for me with all your heart. I will be found by you" — this is the LORD's declaration — "and I will restore your fortunes and gather you from all the nations and places where I banished you" — this is the LORD's declaration. "I will restore you to the place from which I deported you."
Jeremiah 29:10-14
They said to me, "The remnant in the province, who survived the exile, are in great trouble and disgrace. Jerusalem's wall has been broken down, and its gates have been burned." When I heard these words, I sat down and wept. I mourned for a number of days, fasting and praying before the God of the heavens.
Nehemiah 1:3-4
I said, LORD, the God of the heavens, the great and awe-inspiring God who keeps his gracious covenant with those who love him and keep his commands, let your eyes be open and your ears be attentive to hear your servant's prayer that I now pray to you day and night for your servants, the Israelites. I confess the sins we have committed against you. Both I and my father's family have sinned. We have acted corruptly toward you and have not kept the commands, statutes, and ordinances you gave your servant Moses.
Nehemiah 1:5-7
Please remember what you commanded your servant Moses: "If you are unfaithful, I will scatter you among the peoples. But if you return to me and carefully observe my commands, even though your exiles were banished to the farthest horizon, I will gather them from there and bring them to the place where I chose to have my name dwell."
Nehemiah 1:8-9
They are your servants and your people. You redeemed them by your great power and strong hand. Please, Lord, let your ear be attentive to the prayer of your servant and to that of your servants who delight to revere your name. Give your servant success today, and grant him compassion in the presence of this man. At the time, I was the king's cupbearer.
Nehemiah 1:10-11
Renewal Requires Repentance
Why do you look at the splinter in your brother's eye but don't notice the beam of wood in your own eye? Or how can you say to your brother, 'Let me take the splinter out of your eye,' and look, there's a beam of wood in your own eye? Hypocrite! First take the beam of wood out of your eye, and then you will see clearly to take the splinter out of your brother's eye.
Matthe 7:3-5
When our Lord and Master Jesus Christ said, 'Repent,' he intended that the entire life of believers should be repentance. - Martin Luther
What is your experience with reading the Old Testament generally and Nehemiah specifically? How (if at all) have you been able to connect it to Jesus?
How is repentance important for our spiritual lives? That is, what role does it play both in individual salvation and in terms of a community of faith being able to carry out God's mission?
Considering Nehemiah's faith and submission to God in Nehemiah 1:5-7, how do you typically respond to distressing news?
Read the prayer of Nehemiah in 1:8-11. How does Nehemiah's knowledge and trust of God's promises empower him to pray boldly and request God's favor in accomplishing his mission?
How does the book and example of Nehemiah point to Jesus?
Youth
More From This Series
More From This Speaker