Jun 06, 2021 |Nehemiah
Trouble, Shame, And Restoration
Quick Clips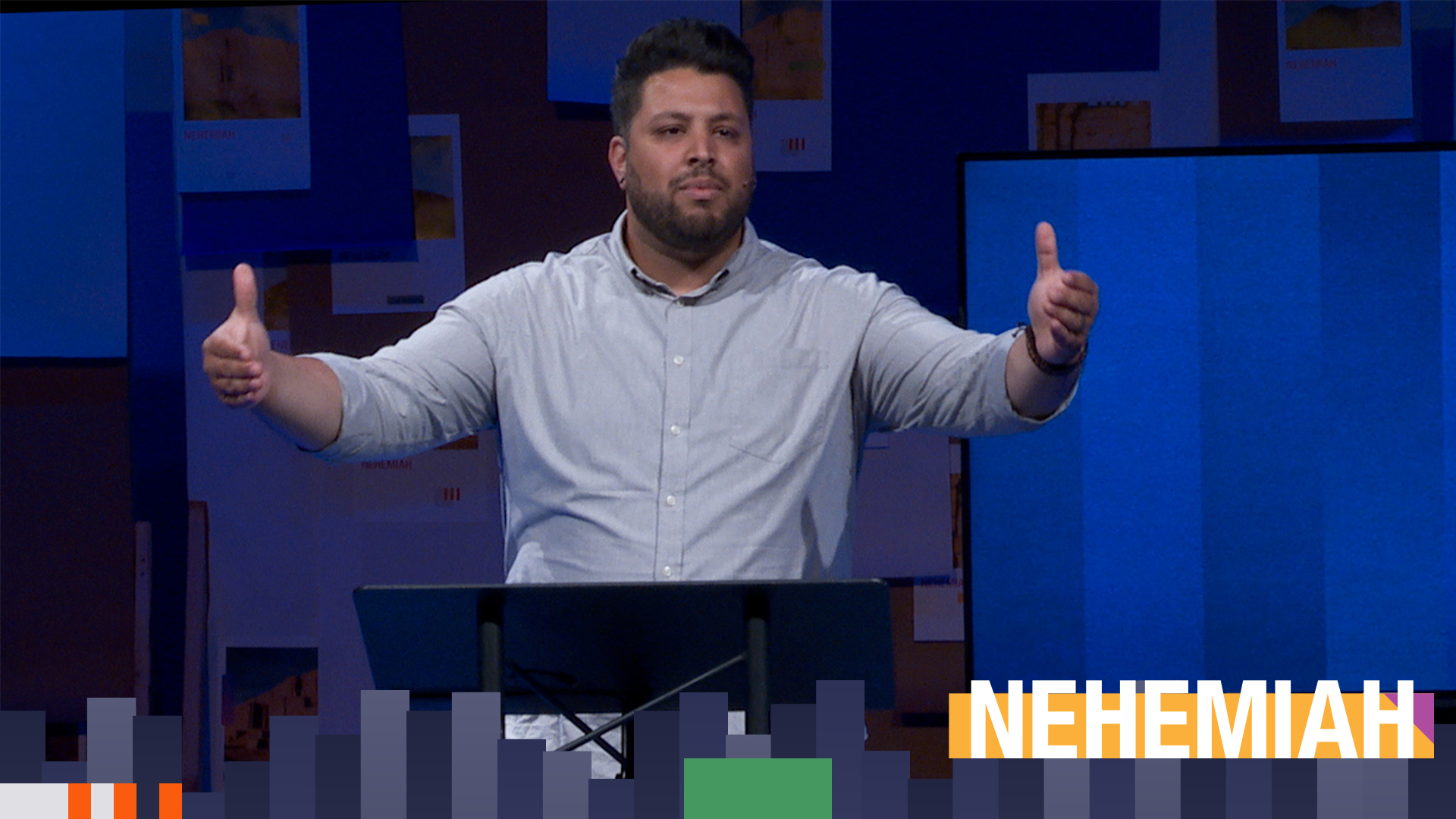 06.06.21 | Nehemiah
Trouble, Shame, And Restoration
Pastor Ethan Ezikian guides us through Nehemiah chapter 1 as we go through our Nehemiah series.
Watch
Watch
Watch
Listen
Listen
Listen
In your trouble and shame, turn to the God who has promised restoration.
Let me sing for my beloved my love song concerning his vineyard: My beloved had a vineyard on a very fertile hill. He dug it and cleared it of stones, and planted it with choice vines; he built a watchtower in the midst of it, and hewed out a wine vat in it; and he looked for it to yield grapes, but it yielded wild grapes. And now I will tell you what I will do to my vineyard. I will remove its hedge, and it shall be devoured; I will break down its wall, and it shall be trampled down. I will make it a waste; it shall not be pruned or hoed, and briers and thorns shall grow up; I will also command the clouds that they rain no rain upon it. For the vineyard of the LORD of hosts is the house of Israel, and the men of Judah are his pleasant planting; and he looked for justice, but behold, bloodshed; for righteousness, but behold, an outcry!
Isaiah 5:1-3, 5-7
The words of Nehemiah the son of Hacaliah. Now it happened in the month of Chislev, in the twentieth year, as I was in Susa the citadel, that Hanani, one of my brothers, came with certain men from Judah. And I asked them concerning the Jews who escaped, who had survived the exile, and concerning Jerusalem.
Nehemiah 1:1-2
And they said to me, "The remnant there in the province who had survived the exile is in great trouble and shame. The wall of Jerusalem is broken down, and its gates are destroyed by fire."
Nehemiah 1:3
As soon as I heard these words I sat down and wept and mourned for days, and I continued fasting and praying before the God of heaven.
Nehemiah 1:4
hear the prayer of your servant that I now pray before you day and night for the people of Israel your servants, confessing the sins of the people of Israel, which we have sinned against you. Even I and my father's house have sinned. We have acted very corruptly against you and have not kept the commandments, the statutes, and the rules that you commanded your servant Moses.
Nehemiah 1:6-7
Remember the word that you commanded your servant Moses, saying, 'If you are unfaithful, I will scatter you among the peoples, but if you return to me and keep my commandments and do them, though your outcasts are in the uttermost parts of heaven, from there I will gather them and bring them to the place that I have chosen, to make my name dwell there.' They are your servants and your people, whom you have redeemed by your great power and by your strong hand.
Nehemiah 1:8-10
O Lord, let your ear be attentive to the prayer of your servant, and to the prayer of your servants who delight to fear your name, and give success to your servant today, and grant him mercy in the sight of this man."
Nehemiah 1:11
Nehemiah 1: 3 says that the remnant in Jerusalem were in great trouble and shame. They were in trouble because the walls, which brought them physical security, were broken down. Have you ever had something that brought you security stripped away from you? Talk about that experience. How did you react?
The broken down walls of Jerusalem are a symbol of the shame of God's people because they had not been faithful to God. Have you dealt with shame? How does the gospel counter our shame?
Is confession a regular practice in your prayer life? What does that look like for you? How can Nehemiah's confession in 1:6-7 shape our prayer life?
What is your first reaction when problems arise? How often do you turn to God first? Do you view prayer as meaningful action? Take some time to share the problems and needs represented in your life group and pray together. Bring your needs to the one who loves you more than you can imagine and has the power to act in your circumstances.
Youth
More From This Series
More From This Speaker