Quick Clips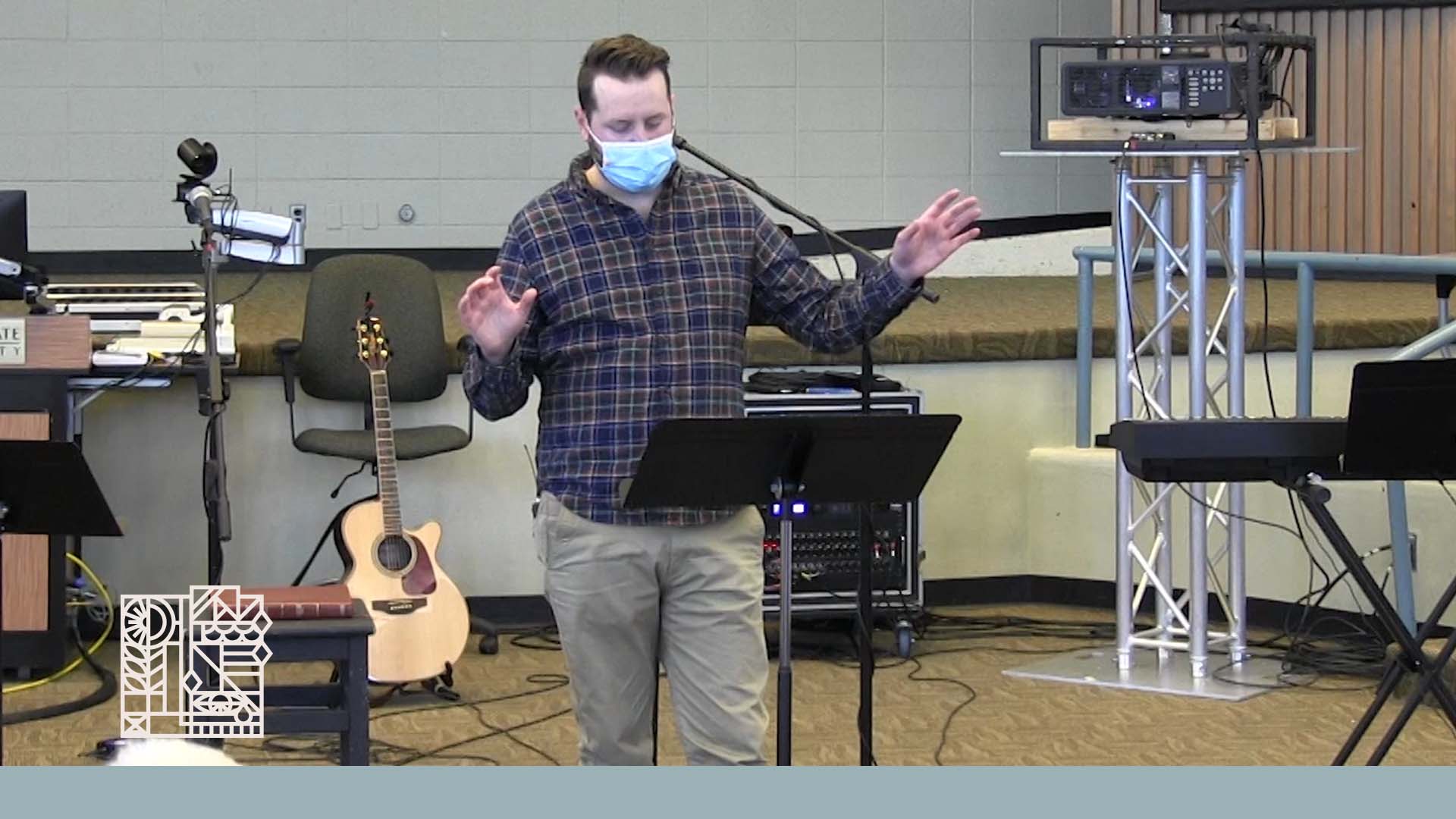 02.20.22 | The Apostles Creed
The Resurrection of the Body and Life Everlasting. Amen.
When we live our lives in service to God, we aren't earning His love, but returning love to the One who loved us first. Do you believe God is not only concerned with our earthly bodies, but how we use them to worship Him? Dan Eytcheson reminds us that although our bodies are limited because of sin, we can find comfort in the eternity promised to us through Christ. God's ultimate plan is to resurrect our broken bodies into a perfect everlasting where sin and death will be no more.
Watch
Watch
Watch
Listen
Listen
Listen
I believe in God, the Father almighty,
creator of heaven and earth.
I believe in Jesus Christ, his only Son, our Lord.
He was conceived by the power of the Holy Spirit and born of the virgin Mary.
He suffered under Pontius Pilate,
was crucified, died, and was buried.
He descended to the dead.
On the third day he rose again.
He ascended into heaven,
and is seated at the right hand of the Father.
He will come again to judge the living and the dead. I believe in the Holy Spirit,
the holy catholic Church,
the communion of the saints,
the forgiveness of sins,
the resurrection of the body,
and the life everlasting. Amen.
Now may the God of peace himself sanctify you completely. And may your whole spirit, soul, and body be kept sound and blameless at the coming of our Lord Jesus Christ.
Therefore, brothers and sisters, in view of the mercies of God, I urge you to present your bodies as a living sacrifice, holy and pleasing to God; this is your true worship.
So it is with the resurrection of the dead: Sown in corruption, raised in incorruption; sown in dishonor, raised in glory; sown in weakness, raised in power; sown a natural body, raised a spiritual body. If there is a natural body, there is also a spiritual body.
Our new bodies will be: Incorruptable/Imperishable
Glorious
Powerful
Completely filled (by the Holy Spirit)
When Paul speaks about a spiritual body, he's speaking
about a body that is fully responsive to the Holy Spirit. That is a marvelous thought! In the resurrection body, you will never feel or think or say, "The spirit is willing, but the flesh is weak." Your resurrected body will be as eager to do the will of God as your
redeemed spirit. – Colin Smith
Then I heard a loud voice from the throne: Look, God's dwelling is with humanity, and he will live with them. They will be his peoples, and God himself will be with them and will be their God. He will wipe away every tear from their eyes. Death will be no more; grief, crying, and pain will be no more, because the previous things have passed away. Then the one seated on the throne said, "Look, I am making everything new." He also said, "Write, because these words are faithful and true." Then he said to me, "It is done! I am the Alpha and the Omega, the beginning and the end. I will freely give to the thirsty from the spring of the water of life.
What is this eternal life? … The answer is, it is life with God, in God, from God; life in perfect fellowship. Therefore it is a life in love, it is love itself. It
is life without the nature of death and of sin, hence without sorrow, pain, anxiety, care, misery. To know this suffices to make one rejoice in eternal life. – Emil Brunner
Do not be amazed at this, because a time is coming when all who are in the graves will hear his voice and come out — those who have done good things, to the resurrection of life, but those who have done wicked things, to the resurrection of condemnation.
We don't be truly at home until we are with the Lord in Heaven
Eternal life begins the moment we believe, not the moment we die
Life everlasting and heave are all about knowing Jesus
Finally, note that the creed ends with a single word: Amen. This reminds us that the creed is as much a prayer as a statement of faith. It is a prayer for deepening our faith in and commitment to the God whose greatness we have just considered. To say "Amen!" to the creed is to pray that the power and presence
of God might touch our lives, deepen our love for him and enhance our
understanding of his Gospel. – Alister McGrath
Youth
Series Update Emails
We'll send you a weekly email with study guides from the message, event updates, and helpful links to stay connected with the Riv fam.