Quick Clips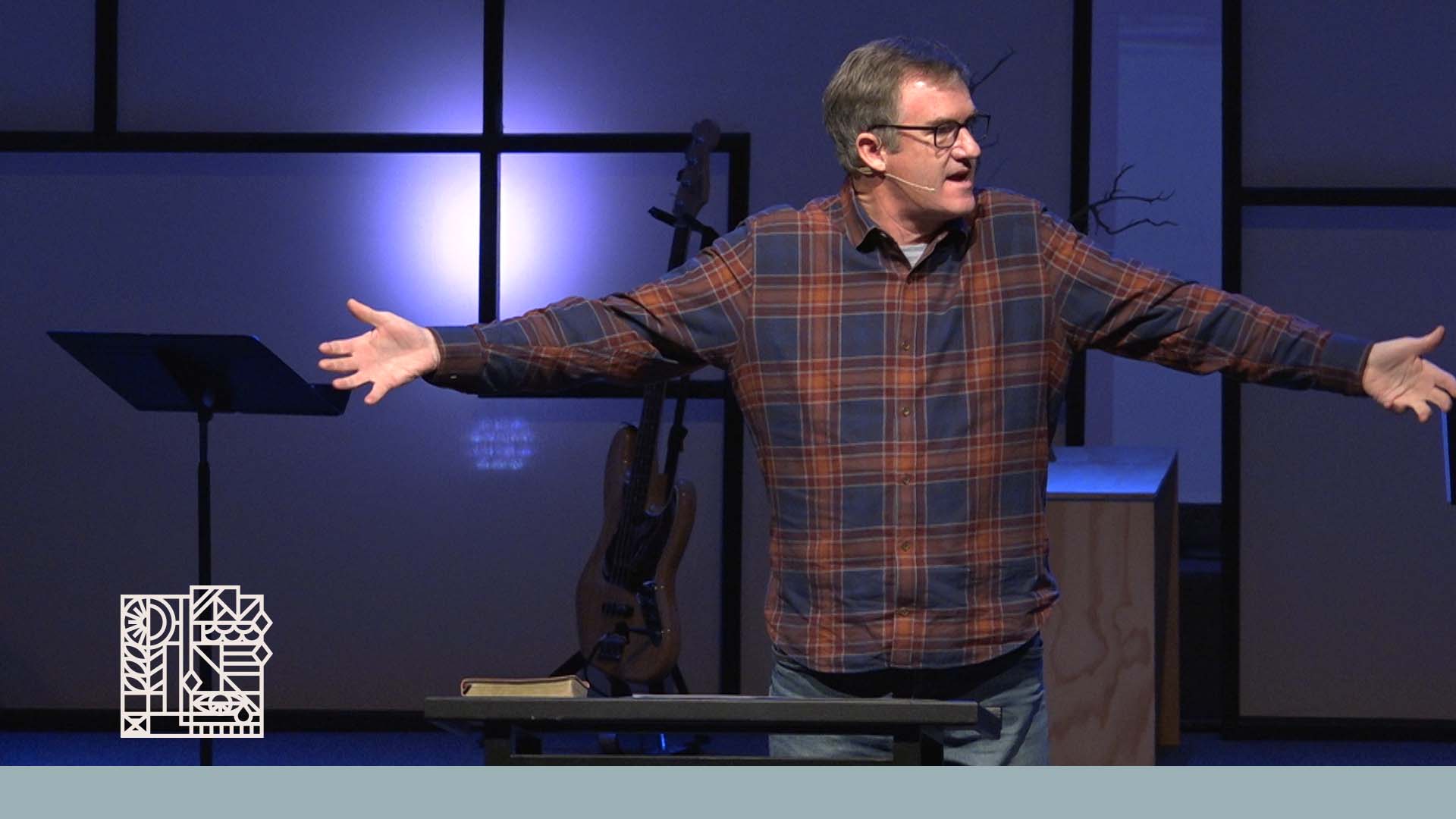 01.02.22 | The Apostles Creed
I Believe Jesus Rose From The Dead
James Granger
1 Corinthians 15
After the difficulties many of us faced in 2021, what can we be looking forward to, where is our hope, as we head into a new year? Pastor James Granger reminds us that no matter our circumstances, the truth that Jesus Christ died for our sins and rose again is unwavering. Because He rose again, we can put our trust and hope in Him.
Watch
Watch
Watch
Listen
Listen
Listen
On the third day He rose again.
For I passed on to you as most important what I also received: that Christ died for our sins according to the Scriptures, that he was buried, that he was raised on the third day according to the Scriptures. Now if Christ is proclaimed as raised from the dead, how can some of you say, "There is no resurrection of the dead"? For if the dead are not raised, not even Christ has been raised. And if Christ has not been raised, your faith is worthless; you are still in your sins. Those, then, who have fallen asleep in Christ have also perished. If we have put our hope in Christ for this life only, we should be pitied more than anyone. But as it is, Christ has been raised from the dead, the first fruits of those who have fallen asleep. For since death came through a man, the resurrection of the dead also comes through a man. For just as in Adam all die, so also in Christ all will be made alive.
1 Corinthians 15:3-4, 12, 16-22

On the first day of the week Mary Magdalene came to the tomb early, while it was still dark. She saw that the stone had been removed from the tomb. So she went running to Simon Peter and to the other disciple, the one Jesus loved, and said to them, "They've taken the Lord out of the tomb, and we don't know where they've put him!" At that, Peter and the other disciple went out, heading for the tomb. The two were running together, but the other disciple outran Peter and got to the tomb first. Stooping down, he saw the linen cloths lying there, but he did not go in. Then, following him, Simon Peter also came. He entered the tomb and saw the linen cloths lying there. The wrapping that had been on his head was not lying with the linen cloths but was folded up in a separate place by itself. The other disciple, who had reached the tomb first, then also went in, saw, and believed.
But Mary stood outside the tomb, crying. As she was crying, she stooped to look into the tomb. She saw two angels in white sitting where Jesus's body had been lying, one at the head and the other at the feet. They said to her, "Woman, why are you crying?" "Because they've taken away my Lord," she told them, "and I don't know where they've put him." Having said this, she turned around and saw Jesus standing there, but she did not know it was Jesus. "Woman," Jesus said to her, "why are you crying? Who is it that you're seeking?" Supposing he was the gardener, she replied, "Sir, if you've carried him away, tell me where you've put him, and I will take him away." Jesus said to her, "Mary." Turning around, she said to him in Aramaic, "Rabboni!"  — which means "Teacher."
"Don't cling to me," Jesus told her, "since I have not yet ascended to the Father. But go to my brothers and tell them that I am ascending to my Father and your Father, to my God and your God." Mary Magdalene went and announced to the disciples, "I have seen the Lord!" And she told them what he had said to her. When it was evening on that first day of the week, the disciples were gathered together with the doors locked because they feared the Jews. Jesus came, stood among them, and said to them, "Peace be with you." Having said this, he showed them his hands and his side. So the disciples rejoiced when they saw the Lord. Jesus said to them again, "Peace be with you. As the Father has sent me, I also send you." After saying this, he breathed on them and said, "Receive the Holy Spirit. If you forgive the sins of any, they are forgiven them; if you retain the sins of any, they are retained."
But Thomas (called "Twin"), one of the Twelve, was not with them when Jesus came. So the other disciples were telling him, "We've seen the Lord!" But he said to them, "If I don't see the mark of the nails in his hands, put my finger into the mark of the nails, and put my hand into his side, I will never believe." A week later his disciples were indoors again, and Thomas was with them. Even though the doors were locked, Jesus came and stood among them and said, "Peace be with you." Then he said to Thomas, "Put your finger here and look at my hands. Reach out your hand and put it into my side. Don't be faithless, but believe."
Thomas responded to him, "My Lord and my God!" Jesus said, "Because you have seen me, you have believed. Blessed are those who have not seen and yet believe." Jesus performed many other signs in the presence of his disciples that are not written in this book. But these are written so that you may believe that Jesus is the Messiah, the Son of God, and that by believing you may have life in his name.
So it is with the resurrection of the dead: Sown in corruption, raised in incorruption; sown in dishonor, raised in glory; sown in weakness, raised in power; sown a natural body, raised a spiritual body. If there is a natural body, there is also a spiritual body. Listen, I am telling you a mystery: We will not all fall asleep, but we will all be changed, in a moment, in the twinkling of an eye, at the last trumpet. For the trumpet will sound, and the dead will be raised incorruptible, and we will be changed. For this corruptible body must be clothed with incorruptibility, and this mortal body must be clothed with immortality. When this corruptible body is clothed with incorruptibility, and this mortal body is clothed with immortality, then the saying that is written will take place: Death has been swallowed up in victory. Where, death, is your victory? Where, death, is your sting? The sting of death is sin, and the power of sin is the law. But thanks be to God, who gives us the victory through our Lord Jesus Christ! Therefore, my dear brothers and sisters, be steadfast, immovable, always excelling in the Lord's work, because you know that your labor in the Lord is not in vain.
I believe in God, the Father almighty,
creator of heaven and earth.
I believe in Jesus Christ, his only Son, our Lord.
He was conceived by the power of the Holy Spirit and born of the virgin Mary.
He suffered under Pontius Pilate,
was crucified, died, and was buried.
He descended to the dead.
On the third day he rose again.
He ascended into heaven,
and is seated at the right hand of the Father.
He will come again to judge the living and the dead. I believe in the Holy Spirit,
the holy catholic Church,
the communion of the saints,
the forgiveness of sins,
the resurrection of the body,
and the life everlasting. Amen.
As you reflect on 2021, what are some words that best describe what you experienced? How are you feeling heading into 2022?
Why do you think Paul says it's "most important" that Jesus rose on the 3rd day? What difference has the resurrection of Jesus made in the world and in your life?
As you read I Corinthians 15, what are some specific changes that will happen to/for believers upon death that are made possible because Jesus Himself conquered death?
Read John 20. What strikes you about John's eyewitness account? Which person (Mary? Peter? Thomas?) do you identify most with in this story?
Youth
More From This Series
More From This Speaker
Series Update Emails
We'll send you a weekly email with study guides from the message, event updates, and helpful links to stay connected with the Riv fam.